In 2018–2019
Our purpose, in response to God's love, grace, and truth, is to establish and advance at colleges and universities
witnessing communities

772 campuses
3,140 students made decisions to follow Jesus,
up 39 percent from 10 years ago.
A total of 8,427 invitations to faith were made over the course of a year.

1,121 chapters
6,532 non-Christian seekers participated fully in IV chapters—about 20 percent of all participants.

80,623 students were followed up with after New Student Outreach.
growing in love for God, God's Word
2,185 non-Christians studied Scripture regularly in some of our 3,424 small groups.
23,362 students met in InterVarsity small groups to study Scripture together.
14,525 students attended weekly InterVarsity large group gatherings on campus.
Bible Studies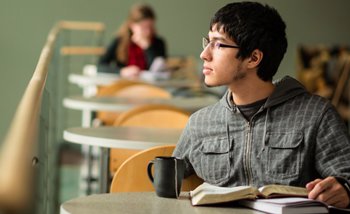 God's people of every ethnicity and culture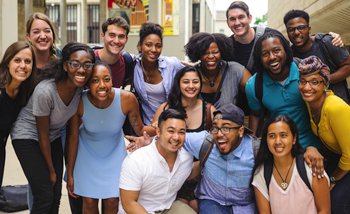 52 percent of InterVarsity participants are ethnic minorities or international students.
3,846 international students are regularly involved in both undergraduate and graduate fellowships, including 60 fellowships specifically for international students.
Visit Muthiethnic Ministries
FOCUSED MINISTRIES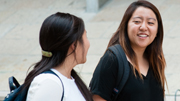 5,481
Asian American students grew as Christ-followers in Asian American Ministries and general chapters.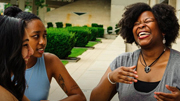 4,436
Black students renewed the campus and became leaders in our Black Campus Ministries and general chapters.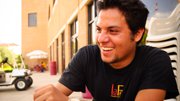 2,551
Latino students were discipled as world changers in Latino Fellowship (LaFe) and general chapters.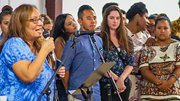 298
Native students learned how to follow Jesus without walking away from their culture in Native InterVarsity and general chapters.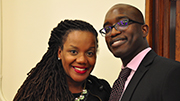 377
Black graduate students and professors sought renewal in their academic pursuit and work lives through
Black Scholars and Professionals.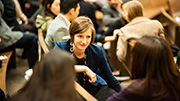 535
MBA Students learned how to use their influence as kingdom-minded leaders in MBA Ministry.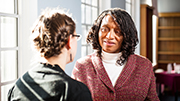 309
Law students and professionals prepared spiritually and intellectually for the demands of the legal profession in
Law School Ministry.
and God's purposes in the world
2,115 participated in InterVarsity-led, off-campus programs (international and domestic). 4,665 participants were trained in cross-cultural ministry.
URBANA

What is Urbana?
Urbana is InterVarsity's triennial student missions conference, where thousands have learned about the Church's global mission.
Approximately 250 missions agencies and seminaries exhibit at Urbana, equipping students and sharing potential missions opportunities.
Since the first conference in 1946, nearly 288,000 participants have been challenged to enter into God's global mission.
At Urbana 18
10,000 students explored missions opportunities, with 6,489 making commitments to global or cross-cultural missions.
Participants gave over $500,000 to organizations walking alongside marginalized and persecuted communities.
Learn more about Urbana
GLOBAL PROGRAMS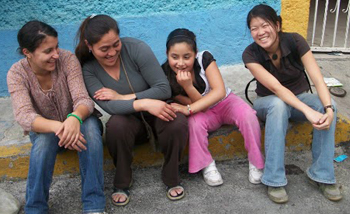 Global Programs engage InterVarsity students in cross-cultural ministry through partnerships with International Fellowship of Evangelical Students (IFES) movements and other ministries around the world.
In summer 2019, 203 InterVarsity students and staff participated in 17 Global Programs in 14 countries.
GLOBAL URBAN TREK
The Global Urban Trek is a seven-week trip designed to immerse college students in urban slums around the world, partner with local ministries, and help them discern if Jesus is calling them to this context in the future.
In summer 2019, 6 students and staff participated in the Global Urban Trek in the Philippines.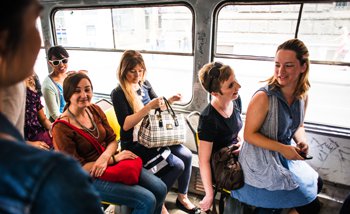 JUSTICE PROGRAMS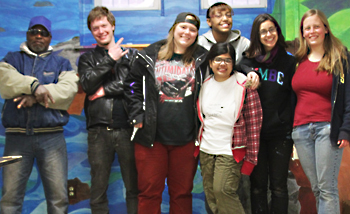 Justice Programs are ministry experiences that take place across the US each year. For a weekend, week, or summer, we ask you to step into the lives of others, learn their stories, and see the faces behind the social issues being debated in our nation.
1,525 students
20 weekend dips
30 weeklong plunges
8 summer vocational discipleship programs
26 cities
STUDY ABROAD
620 InterVarsity students studied abroad for at least a semester or quarter.
43 students participated in our European weekend retreats and spring break trips.
20 students were discipled in digital small groups while abroad.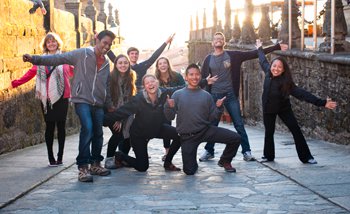 LINK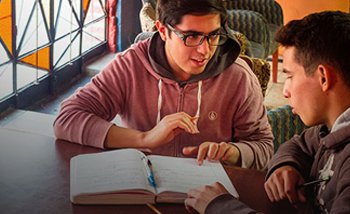 InterVarsity Link staff engage university students with the gospel of Jesus Christ on college campuses around the world in partnership with local believers through IFES.
72 InterVarsity Link staff and volunteers serve overseas in 49 IFES movements, by invitation of IFES, the International Fellowship of Evangelical Students.
serving all of God's people
Through our retreat and training centers, and an award-winning publishing house, we equip the whole Church—not just students—to live and grow in their daily walk with Christ.
RETREAT & TRAINING CENTERS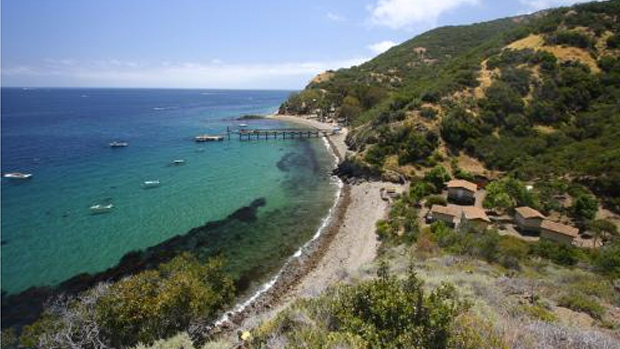 Campus by the Sea
Catalina Island, CA
Visit Campus by the Sea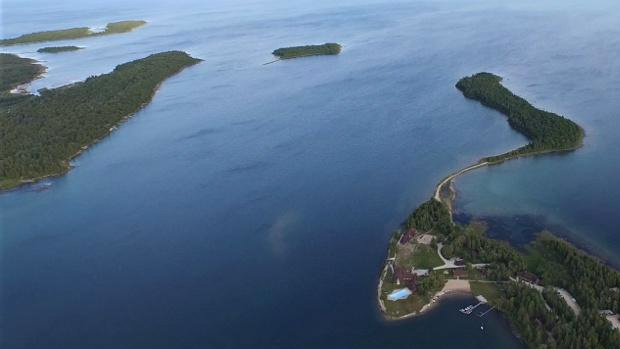 Cedar Campus
Cedarville, MI
Visit Cedar Campus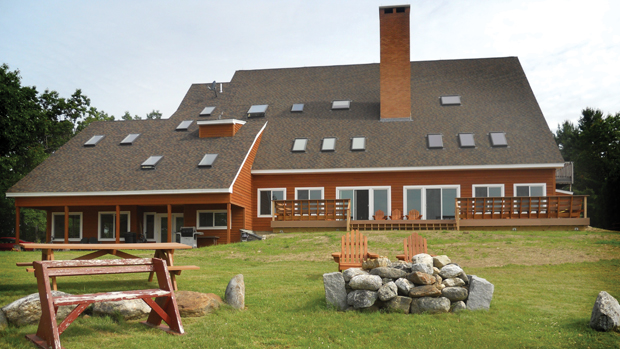 Toah Nipi
Rindge, NH
Visit Toah Nipi

In 2019, 18,991 people attended InterVarsity's three training centers to focus on God and be equipped for Christian service.
These facilities are open to students, staff, families, and church groups.
INTERVARSITY PRESS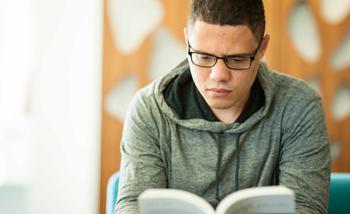 InterVarsity Press is known as a leader in the publishing industry for thoughtful Christian books.
In 2019
140 new and revised books (plus correspondingebook editions) were published.
27 awards were bestowed on IVP books.
IVP has more than 2,000 titles in print, and 1,700 ebook titles are available on Kindle and other digital platforms.
By God's grace, this school year was an incredible season of faithful and fruitful ministry. We're humbled to partner with God in his work on campus.