Be a Part of Changing Lives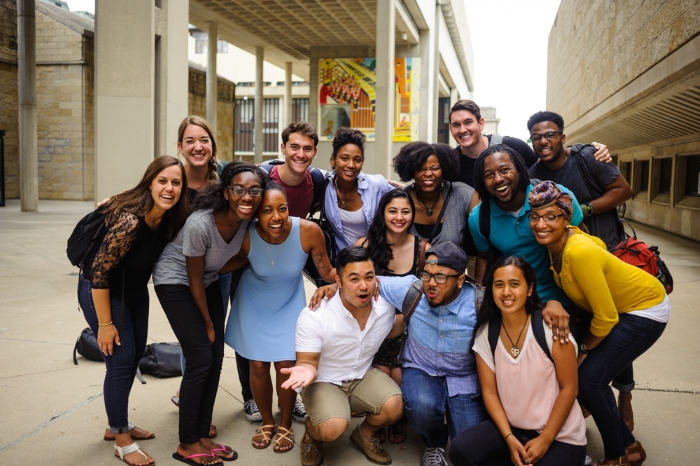 There are currently around 20 million college students and 2 million faculty in our nation on over 3,000 campuses in our country. These college students will be our next scientists, pastors, teachers, politicians, business people, doctors, parents, and it's critical to reach them with the gospel while they're in college.
College is when students discover their purpose and choose who they're going to be. It's where they realize what they're going to do for the rest of their lives that will shape the future of our country.
Unfortunately, even with the fruitful efforts of InterVarsity and other college Christian ministries and churches, many corners of college campuses still aren't being reached by a Christian community displaying and declaring the love of Jesus. Even worse, there are entire campuses that aren't being reached.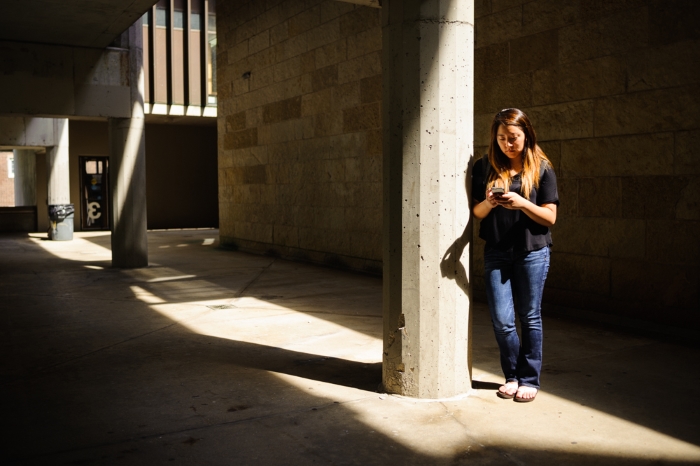 You can be a part of changing that.
InterVarsity's president, Tom Lin, recently called all of InterVarsity to be part of reaching every corner of every campus.
Though this call may seem daunting, we know that God uses us to reach college students. In our 75 years of ministry, over a million lives have been changed through Christ for his kingdom. Here are some of the ways he's allowed us to be a part of that.
1. We're a part of instilling a deep love of Scripture in students and faculty through manuscript and inductive Bible studies.
We're a part of students' and faculty members' journeys of reading and discovering the complete story of God and his plan for his people. Through observing, interpreting, and applying passages in specific ways, they are living what they learn, taking practical steps each week. They're not just gaining more intellect; God is transforming them. From our evangelism on campus to our student leaders' planning meetings, everything we do revolves around Scripture.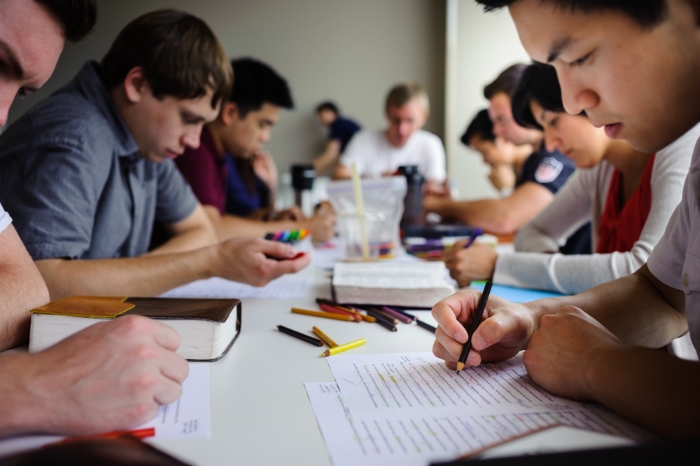 2. We're a part of students and faculty finding authentic community on campus.
InterVarsity is a part of bringing the lonely into the fold. Both Christians and not-yet-Christians call InterVarsity chapters their homes on campus. We're a part of the stories of isolated faculty gaining fellowship and encouragement with other believers. We're a part of students experiencing welcoming spaces to feel like they can be themselves while growing closer to Jesus. InterVarsity students are there for each other, have grace for each other, and call each other to truth. We're reaching the ones who maybe never have felt comfortable in a church, and those who no one else is leaving their flock to find. InterVarsity is a part of students feeling known.
3. We're a part of students across the nation hearing the gospel, some for the first time.
We're a part of life-changing experiences for both those participating in evangelism on campus, and those being reached through evangelism. InterVarsity produces Proxe Stations—creative, interactive, artistic displays set up on campus—to spark spiritual conversations, and trains students to share Jesus with those in their spheres of influence, whether that's their roommates, classmates, or even professors. Every year, we're a part of thousands of students and faculty making decisions to follow Jesus for the first time or decisions to recommit their lives to him. We're also a part of the stories of those who grew up in church but never had shared their faith with anyone else before college. We've seen God give students bold, risk-taking faith, to share the eternal hope found in him.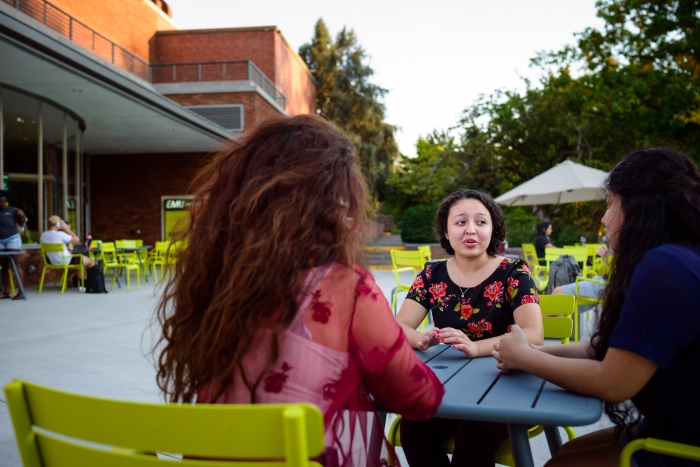 4. We're a part of breaking down barriers through our value for and attention to ethnicity and culture.
InterVarsity believes that the church needs to be a voice of hope and truth in our broken world. We pursue reconciliation by empowering each other and promoting justice. InterVarsity is also a part of starting both ethnically diverse fellowships and focused ministries that reach specific groups of students and faculty, because we desire for everyone to be reached. We're a part of many realizing what they bring to the table through their backgrounds and experiences, and believe that when we come together we reflect a more complete picture of God.
5. We're a part of students being sent on mission both domestically and internationally to join in God's global story.
InterVarsity is a part of students being trained and sent on cross-cultural trips around the world. During their time immersed in new cultures, they learn how their gifts, experiences, and skills can advance God's kingdom. Furthermore, we host the Urbana Student Missions Conference every three years where God calls thousands of students into long-term mission involvement.
6. We're a part of the development of lifelong followers of Jesus through intentional discipleship.
We're a part of lives being eternally changed by God. InterVarsity students are given tools and leadership experience that prepare them to flourish spiritually during and after college. They're discipled and mentored regularly by our staff and student leaders. We've been a part of the discipleship of thousands of world-changers, including musicians, professors, theologians, activists, astronauts, and many more. Our hope isn't just that students follow Jesus during their time on campus, but that they graduate ready to be a Gospel influence in the world. When our students graduate, they're eager to provide experiences like the ones they had in InterVarsity to churches, the marketplace, and their neighborhoods.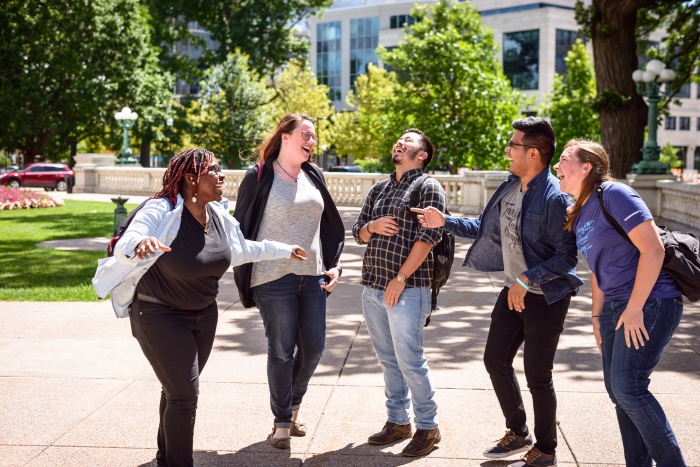 We want you to be a part of this too.
It's not often that we get to be a part of a season that will have eternal impact. We believe that the coming years will be one of those seasons for InterVarsity. How will you be a part of it?
We're praying that you'll be a part of this mission by making a gift to InterVarsity today. We believe that no matter how much you give, if it's a one-time special gift or monthly, we believe that you're not just donating, but you're on the ground, on campus with us.
Because we're confident that God has given us this call, we trust that every corner of every campus will be reached. Join us by being a part of making that happen.