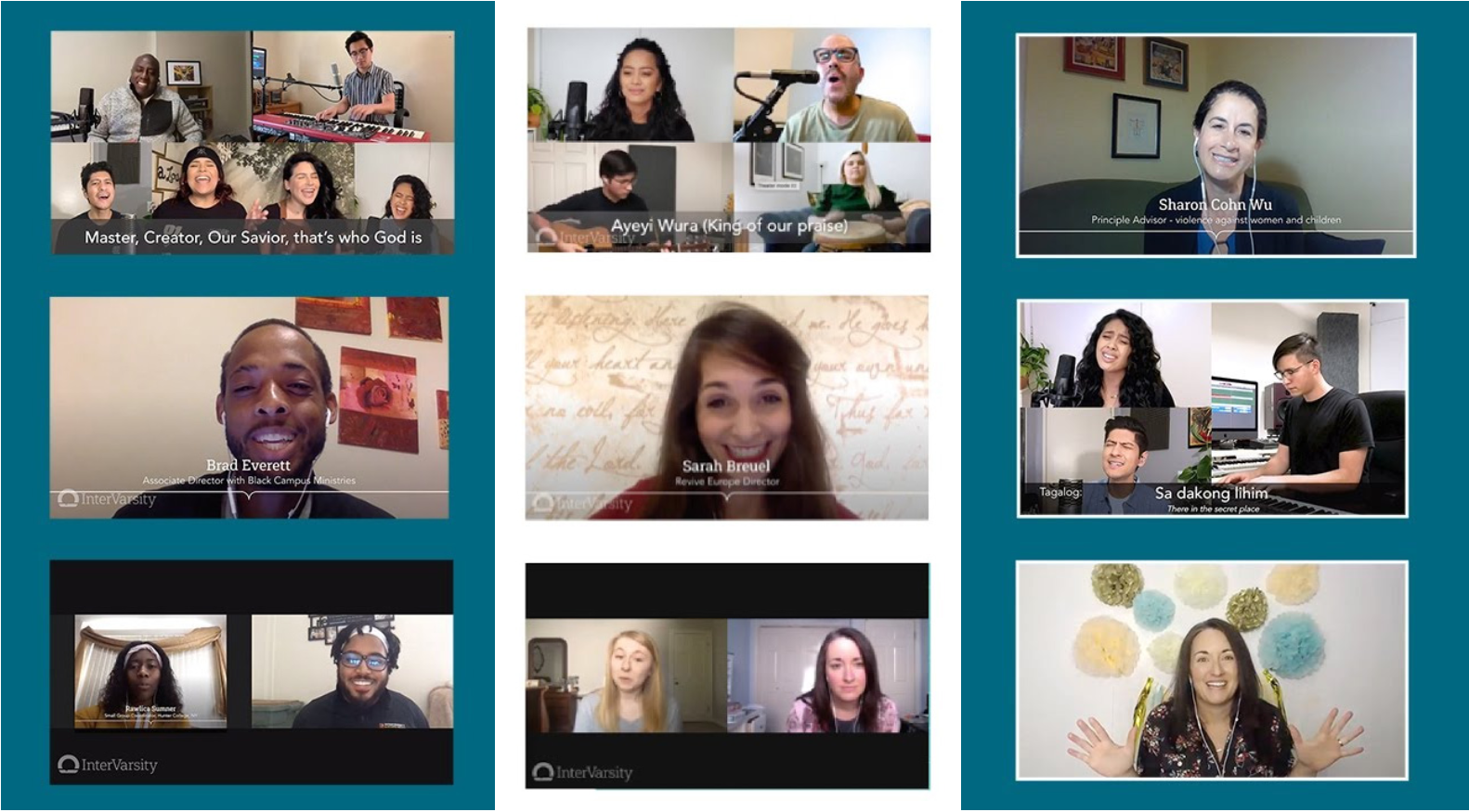 It's been an amazing twelve week run – thank you for joining us. View all the previous events below organized by the series title. Though we are officially finished with InterVarsity Live, look out for more events in the future!
In/Decision (June 12 – June 26)
Look What I Can Do (May 22 – June 5)
What the World Needs Now (April 17 – May 8)
In the Midst (March 27 – May 3)
Worship Goodies!
InterVarsity Live! Worship, Vol. 01 Album
Listen Now
Album Details
Looking for resources for online ministry?
We believe that even in the midst of this crisis, God is still at work! Visit our national library of resources, articles, and tools for online ministry.
Learn More