InterVarsity LIVE!
Deciding to Decide / Rejecting Indecision
Friday June 12th
Did you make a new faith commitment?
We are so excited for what God is doing in your life! InterVarsity leaders have created this 1-page guide that can help you build your faith in this incredibly challenging time in our world.
Get the Guide
Student Workshop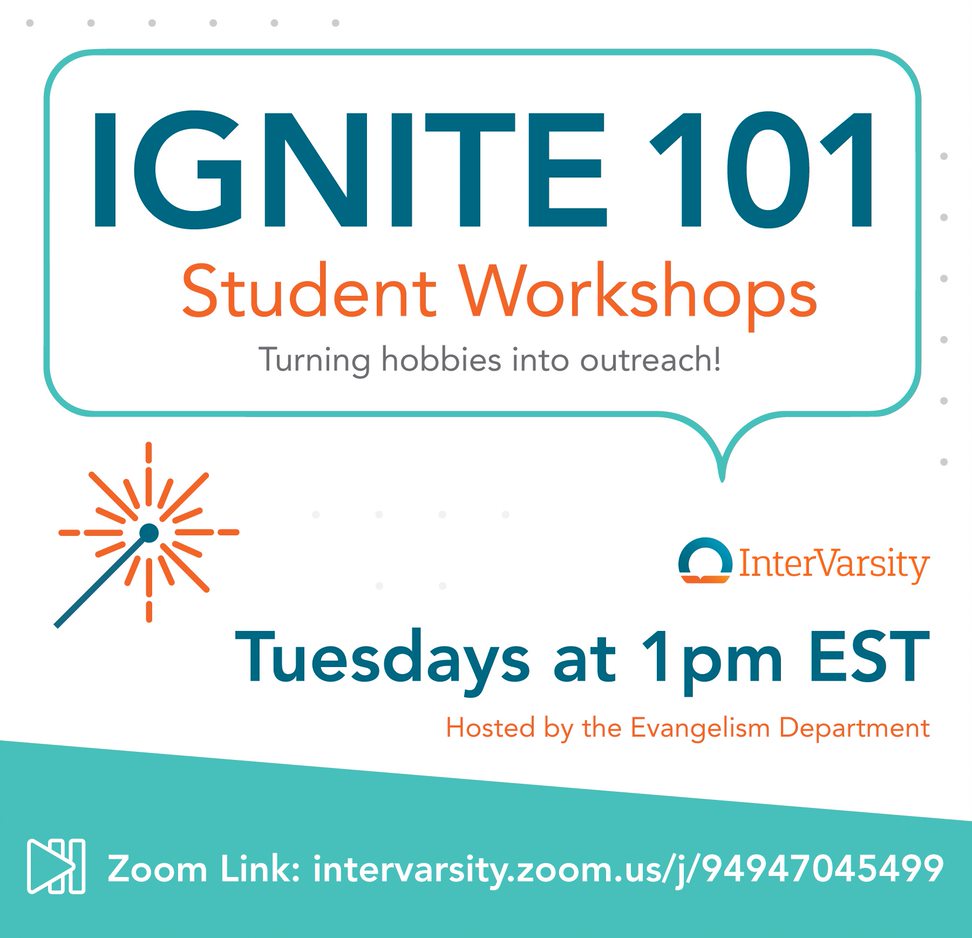 Ignite!
60 min | Tuesdays
7am HT / 9ampm AT / 10am PT / 11am MT / 12pm CT / 1pm ET
Combining your hobby with honesty forms a bridge to the gospel online. Students like you are using their hobbies to do online outreach. Come learn how!
Attend
Black Campus Ministries Juneteenth Gathering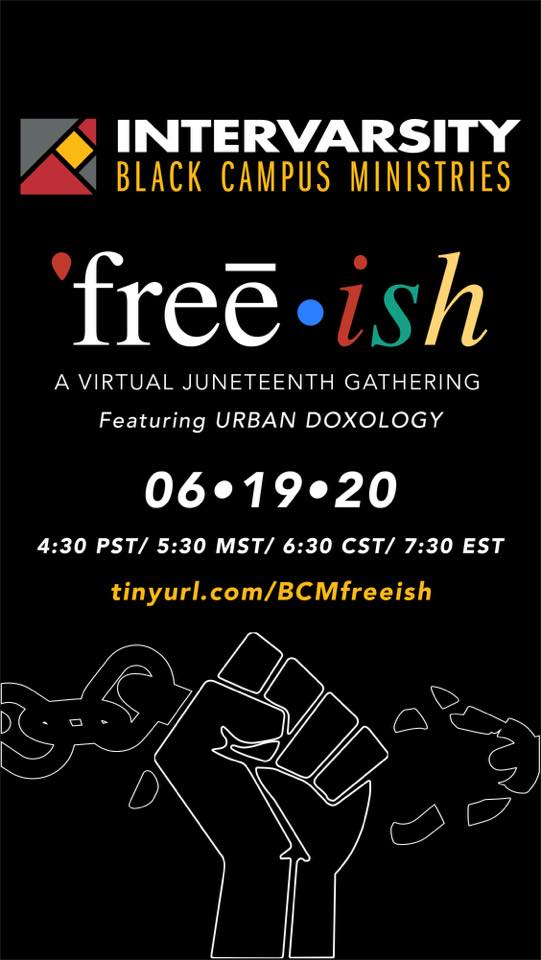 Freeish: A Viritual Juneteenth Gathering
60 min | Friday June 19th
1:30pm HT / 3:30pm AT / 4:30pm PT / 5:30pm MT / 6:30pm CT / 7:30pm ET
This year BCM will be hosting a Juneteenth virtual gathering. Juneteenth is the celebration commemorating the end of chattel slavery in the U.S. as slaves in Texas finally found out Black people had been freed.
Pastor Jonathan Brooks will be speaking and Urban Doxology will be leading us in worship. There will be a student testimony, spoken word, and breakout rooms.
Our large group will celebrate how far we have come, while naming what is being highlighted in this season; how far we still have to go.
Attend
Athletes Bible Study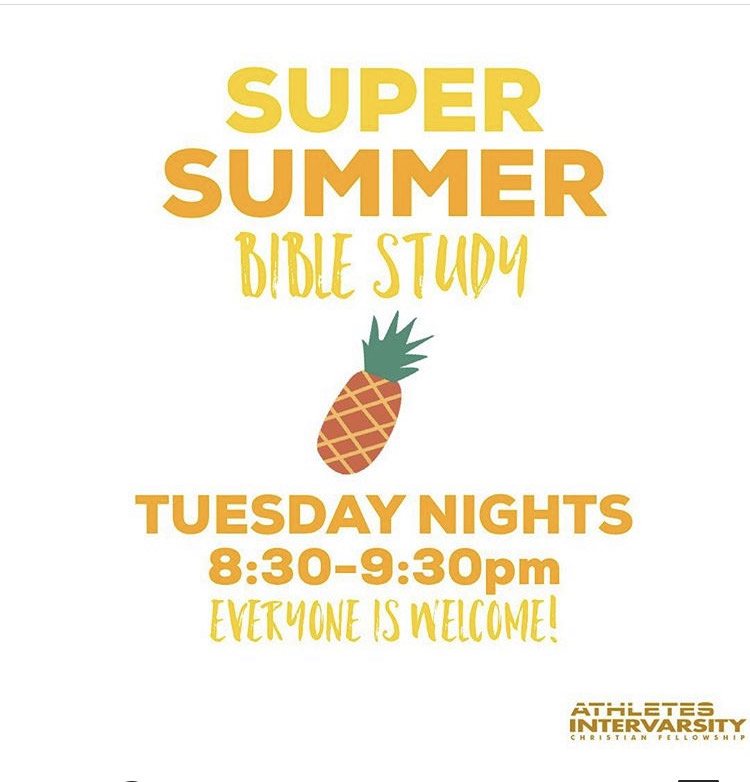 Super Summer Bible Study
60 min | Tuesday nights 8:30pm ET/ 7:30pm CT/ 6:30pm MT/ 5:30pm PT
Come join out Summer Bible Study for all college athletes! DM for zoom link @tu_aiv or @hawks_athletes_intervarsity.
New Alumni Summer Gatherings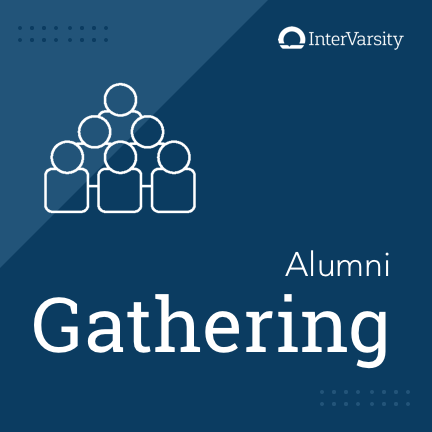 Transitioning Well: New Alumni Summer Gatherings
InterVarsity's Alumni Department is here for you and wants to help you transition well. Join with recent graduates from across the country as you navigate this new phase of life. We want you to be spiritually resilient even after you graduate and this group seeks to help you get a great start in following Jesus wherever life will take you.
Session 2: Tuesday 7/14 — God in the Mundane: Faithfulness in Ordinary Things
Session 3: Tuesday 8/11 — Seeking & Finding Community
Session 4: Tuesday 9/8 — Faith, Work and Justice
Register
Learn More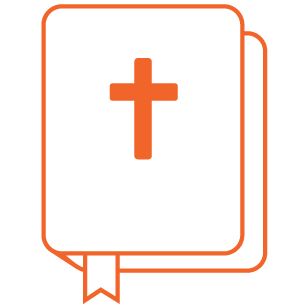 Bible Study Guide
Deciding to Decide Study Guide
Keep the discussion going! We have created a Bible Study resource specifically for this week's topic: Deciding to Decide. This is a great way to dive deeper with a small group and to take time to read, discuss, apply, and pray for one another.
Download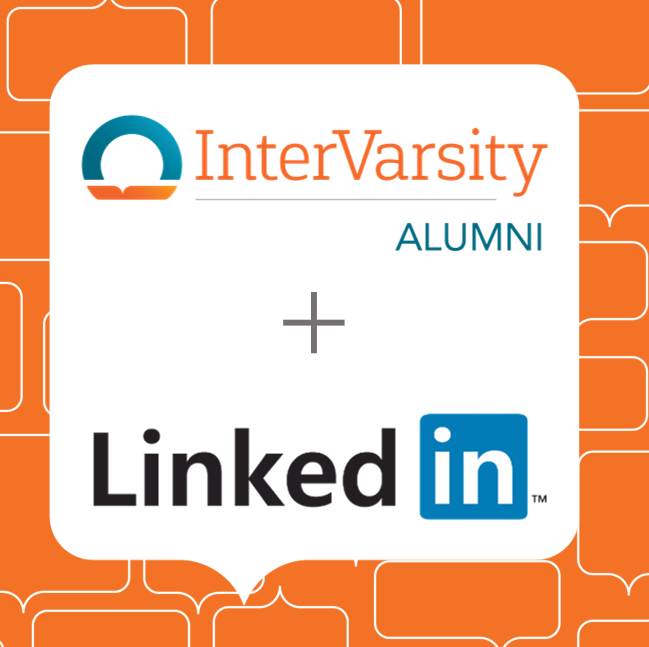 Alumni
Are you an InterVarsity alumni?
We hope that despite all the changes in the COVID-19 era, you felt comforted by some InterVarsity Nostalgia. We are hoping to make more spaces for alumni to connect with InterVarsity, our resources, and each other in the future. Keep in the loop by joining our InterVarsity Alumni Linked In group.
Join LinkedIn
Book Recommendations
Special Discount!
Save 40% on print books and 50% on ebooks courtesy of our friends at InterVarsity Press!
Learn More
Decisions
by Donald Baker
The Bible won't give you a direct answer to each choice—or dilemma—you face. But the Bible will teach you how to make decisions wisely, confidently and in harmony with God's will. This nine-session LifeGuide® Bible Study will introduce you to the Bible's lessons on decisionmaking—and show you how to apply what you learn to your own decisions, big and small.
Buy the Book
The Next Worship
by Sandra Maria Van Opstal
Innovative worship leader Sandra Maria Van Opstal is known for crafting worship that embodies the global, multiethnic body of Christ. Likening diverse worship to a sumptuous banquet, she shows how worship leaders can set the table and welcome worshipers from every tribe and tongue. Van Opstal provides biblical foundations for multiethnic worship, with practical tools and resources for planning services that reflect God's invitation for all peoples to praise him.
Buy the Book
Spiritual Disciplines Handbook
by Adele Ahlberg Calhoun
In Spiritual Disciplines Handbook Adele Calhoun gives us directions for our continuing journey toward intimacy with Christ. While the word discipline may make us want to run and hide, the author shows how desires and discipline work together to lead us to the transformation we're longing for—the transformation only Christ can bring. Instead of just giving information about spiritual disciplines, this handbook is full of practical, accessible guidance that helps you actually practice them.
Buy the Book
Speakers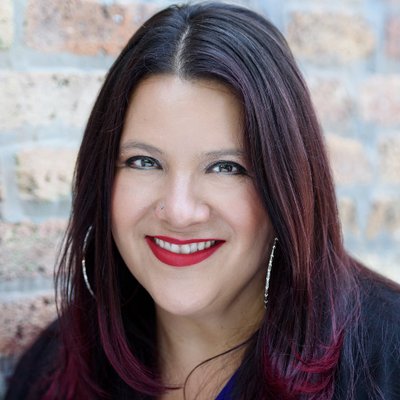 Speaker
Sandra Maria Van Opstal
Sandra Maria Van Opstal, a second-generation Latina, pastors at Grace and Peace Community on the west-side of Chicago. She is a preacher, liturgist and activist who re-imagining the intersection of worship and justice. In her fifteen years with InterVarsity Christian Fellowship, Sandra mobilized thousands of college students for God's mission of reconciliation and justice in the world. Sandra served as Director of Worship for the Urbana Missions Conference, Chicago Urban Program Director, Latino National Leadership Team (LaFe), and Northwestern University Team leader (Multiethnic fellowship).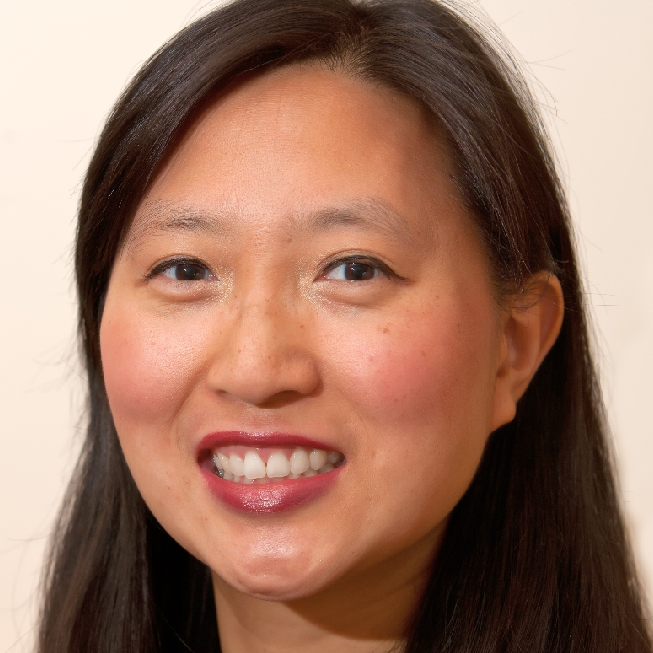 Emcee
Anna Lee-Winans
Anna Lee-Winans is IV's National Director of Discipleship & Growth. She has the joy of innovating and strategizing with staff, students, and faculty around the country to follow Jesus. Anna has served with InterVarsity for 19 years – as a Campus Minister at New York University, as an Area Director for Graduate and Faculty Ministries in New York and New Jersey planting ministry across two states, and in this national role. A second generation Chinese American born and raised in NYC, Anna was a social worker in a pediatric AIDS clinic before serving with InterVarsity. She has both a MSW and BA from NYU. She lives in Queens, NY with her husband and two daughters. Anna enjoys eating adventures with gracious people.
Worship Worship Team
We are blessed to have Urbana Worship lead us.
Set List
You Are Life
Words and Music by Ben Tan, Scott Ligertwood, Aodhan King, & Michael Guy Chislett
© 2017 Hillsong Music Publishing Australia (Admin. by Capitol CMG Publishing)
CCLI #: 7102402
Psalm 89:1 (We Will Sing / Nous Chanterons)
Words by King David and Imer Santiago, Music by Imer Santiago | © 2020 Jubal76 Music | CCLI: 7152528
God of Justice
Words by Edwin M. Wilmington, Music by Traditional
©2015 Shepherd's Staff Worship Music
CCLI: 7054986
InterVarsity Live Worship Vol 01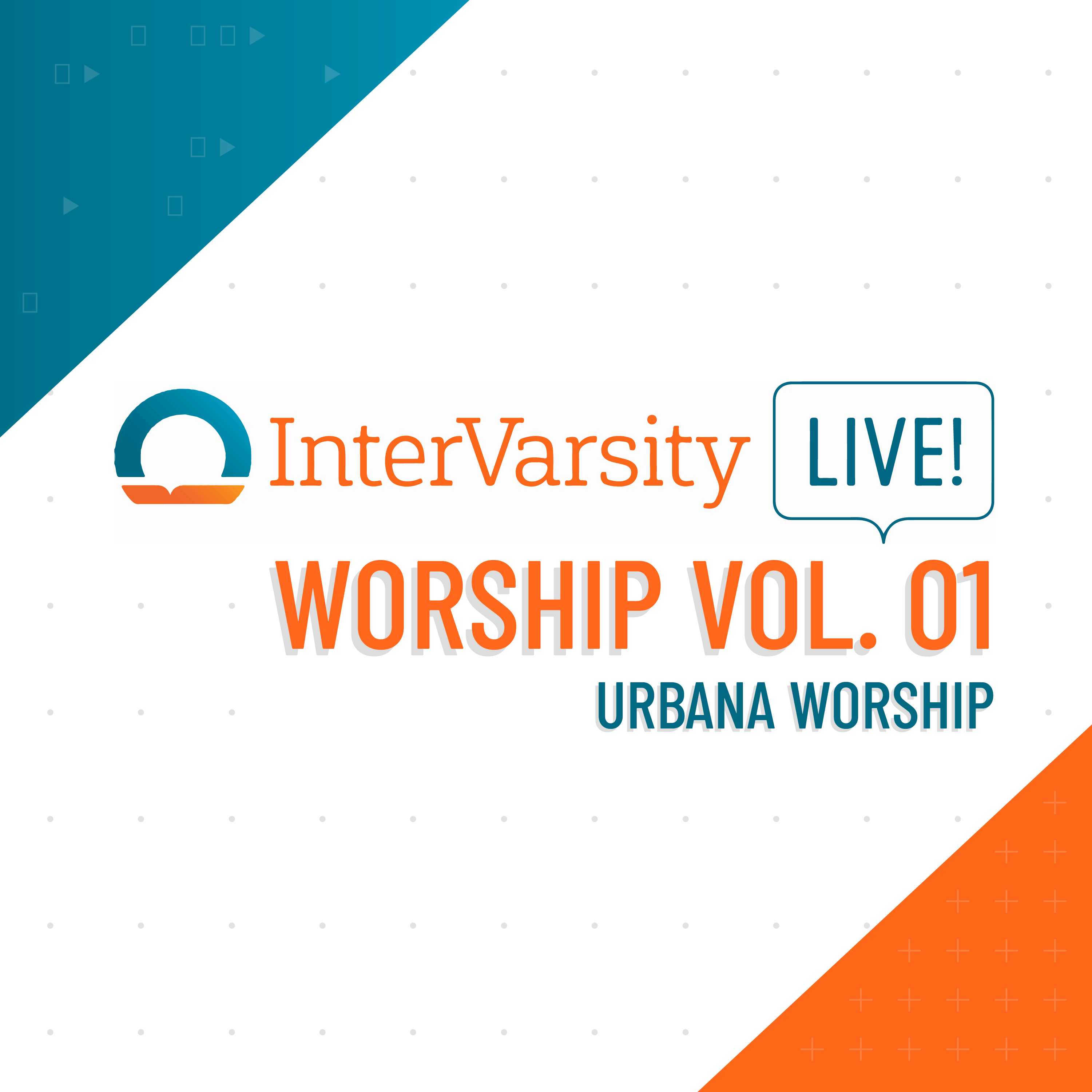 You got that right! Stay tuned because the official InterVarsity Live Worship Vol. 1 is coming soon!