InterVarsity LIVE!
Love in a Time of Social Distancing
That's a Wrap! Watch the Recap
Show Notes
Take a Step of Action
Join a 7-Day Prayer and Devotional Series
We want to challenge you to do this by joining us for a 7-day prayer and devotional series. Right now, if you pull out your phones and text PRAY4JUSTICE to 52886, you will be signed up to receive a simple text for the next 7 days. Each text will give you a link to a short devotional on the Parable of the Good Samaratin and specific prayer requests for IJM teams around the world. Again, text PRAY4JUSTICE to 52886 to join a 7-day series praying for the work of justice.
Did you make a new faith commitment?
We are so excited for what God is doing in your life! InterVarsity leaders have created this 1-page guide that can help you build your faith in this incredibly challenging time in our world.
Get the Guide
Student Workshop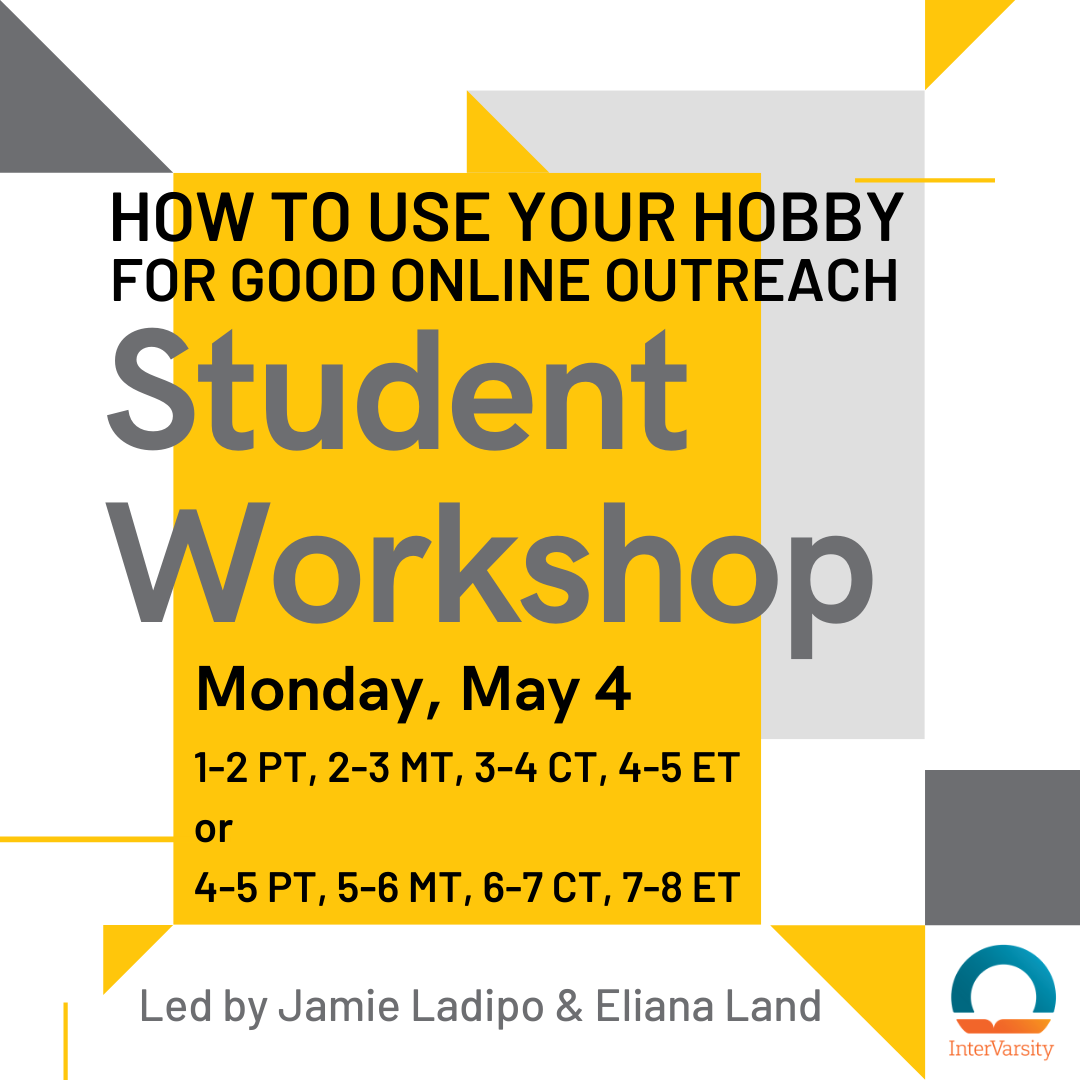 Online Workshop: How to use your Hobby for Good Online Outreach
60 min | Monday April 27 offered twice
1pm PST / 4pm EST OR 4pm PST / 7pm EST
Combining your hobby with honesty forms a bridge to the gospel online. Students like you are using their hobbies to do online outreach. Come learn how!
Register
Attend
Black Campus Ministries Bible Study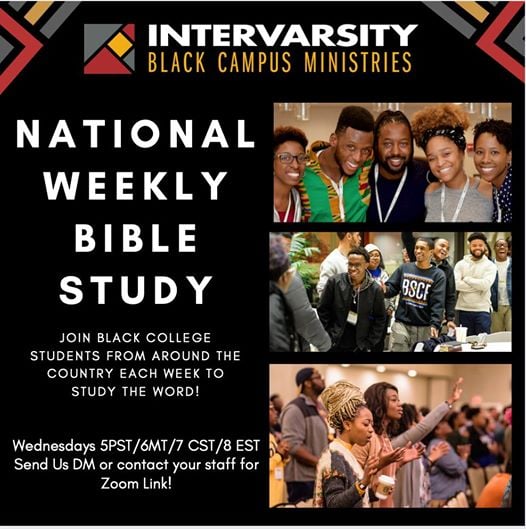 BCM's National Weekly Bible Study
Wendesdays 5pm PST / 6pm CST / 7pm EST / 8pm EST
Black college students gather weekly to dig deep into God's word in the book of Matthew. Connect with students from all over the country to learn how to better study and apply God's word to your life and community.
Attend
A virtual Justice Program experience
Following Jesus Out of Toxic Injustice Into a New Normal
May 18-22, 2020
In response to worldwide pandemic, InterVarsity's Global Engagement & Justice department is hosting a virtual Justice Program to engage issues of justice related to Covid-19. Taking place May 18-22, 2020.
Register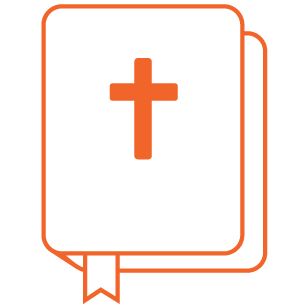 Bible Study Guide
Love in a Time of Social Distancing Study Guide
Keep the discussion going! We have created a Bible Study resource specifically for this week's topic: Love in a Time of Social Distancing. This is a great way to dive deeper with a small group and to take time to read, discuss, apply, and pray for one another.
Download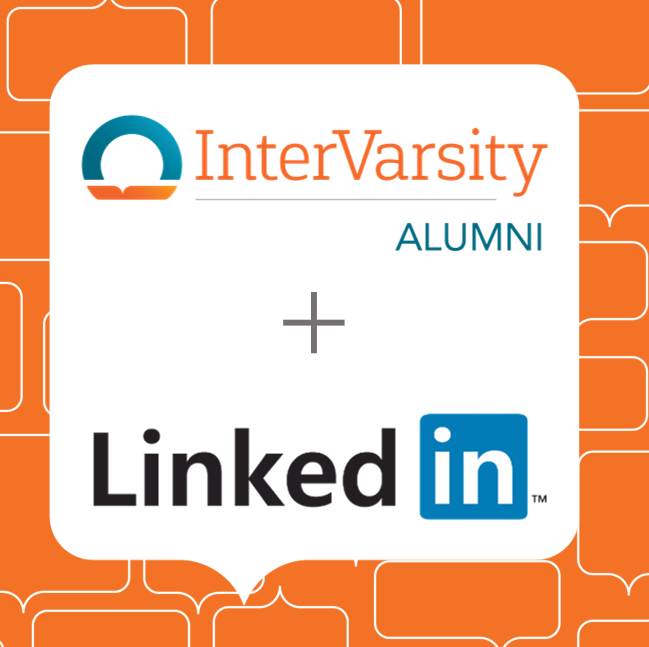 Alumni
Are you an InterVarsity alumni?
We hope that despite all the changes in the COVID-19 era, you felt comforted by some InterVarsity Nostalgia. We are hoping to make more spaces for alumni to connect with InterVarsity, our resources, and each other in the future. Keep in the loop by joining our InterVarsity Alumni Linked In group.
Join LinkedIn
Book Recommendations
Special Discount!
Save 40% on print books when you order at ivpress.com with promo code 40IVCF20.
Or find out how to save 50% on ebooks at ivpress.com/browse/ebooks!
Discounted prices are shown only on the final "review and pay" screen. You can also choose free "no rush" shipping to US addresses.Please place print book and ebook orders separately. Both offers expire June 30, 2020.
I See You
by Terence Lester
We don't care about what we don't see. Terence Lester calls us to see the invisible people around us. His personal encounters and real-life stories challenge Christians to become more informed about poverty and homelessness, and to see the poor as Jesus does. Let love open your eyes. Discover how seeing leads us to act with compassion and justice—as God intends.
Buy the eBook
Speakers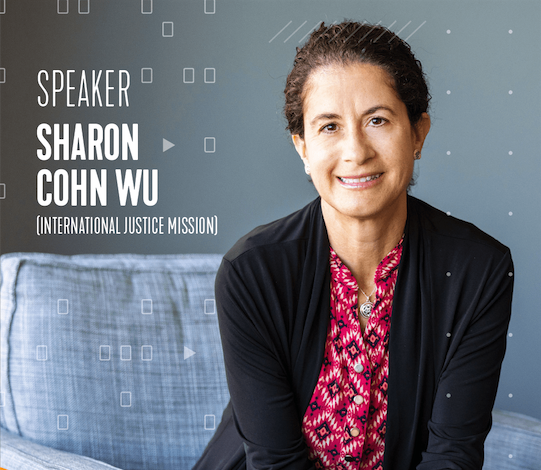 Speaker
Sharon Cohn Wu
Sharon Cohn Wu serves as Senior Vice President of Justice System Transformation for International Justice Mission. IJM is a global organization that protects the poor from violence throughout the developing world. IJM partners with local authorities to rescue victims of violence, bring criminals to justice, restore survivors, and strengthen justice systems.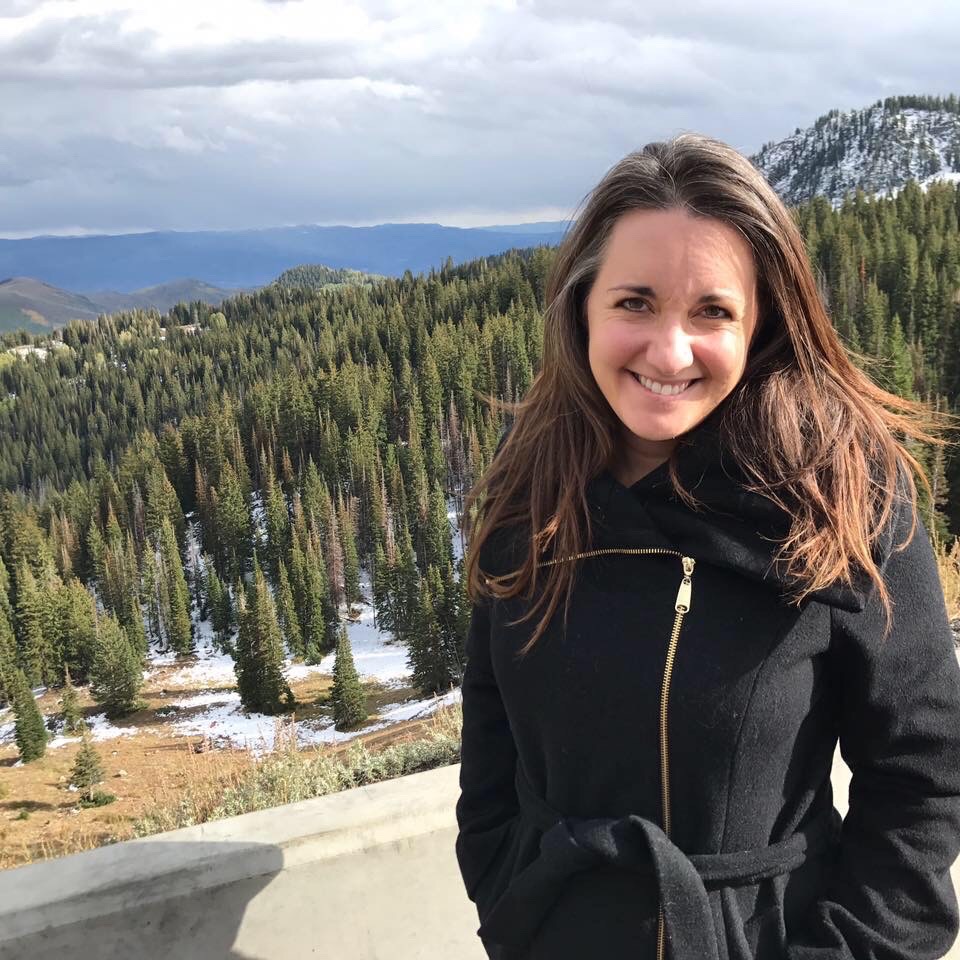 Emcee
Alison Smith
Alison is on the national team for Greek InterVarsity, InterVarsity's focused ministry for fraternity and sorority students. An alumna of Western Michigan University, Alison currently lives in Salt Lake City, Utah with her husband Sean.
Worship Worship Team
We were blessed to have Urbana Worship lead us.
Set List
Somlandela / Love is Calling
Words & Lyrics by Greg Jorden and NJ Kunene (Greg Jorden Music, NJ Kunene Music)
Urbana Worship | InterVarsity Live! | led by Eric Lige
Lilim
Words & Music by Bea Barlann, Lee Simon Brown, Ann Del Rosario & Joshua Gayanelo © Victory 2019
Song with unofficial translation led by Julia Carbajal & Andy Delos Santos
Surrender
Words & Music by Eric Lige © 2008 Soul Jam Music CCLI #5114993
led by Eric Lige