InterVarsity LIVE!
Making Community
Missed it? Check it out.
Student Workshop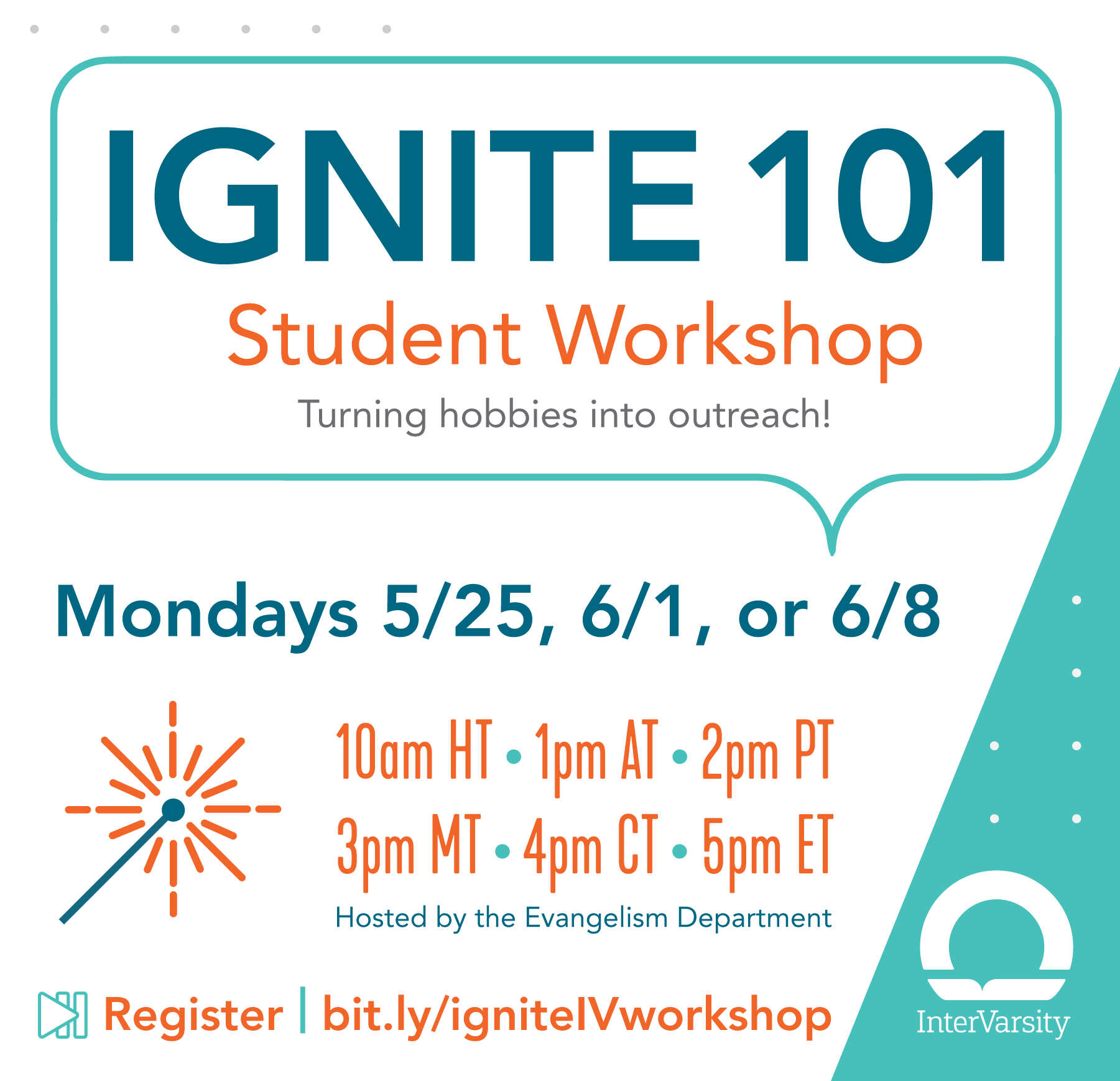 Hey Class of 2020!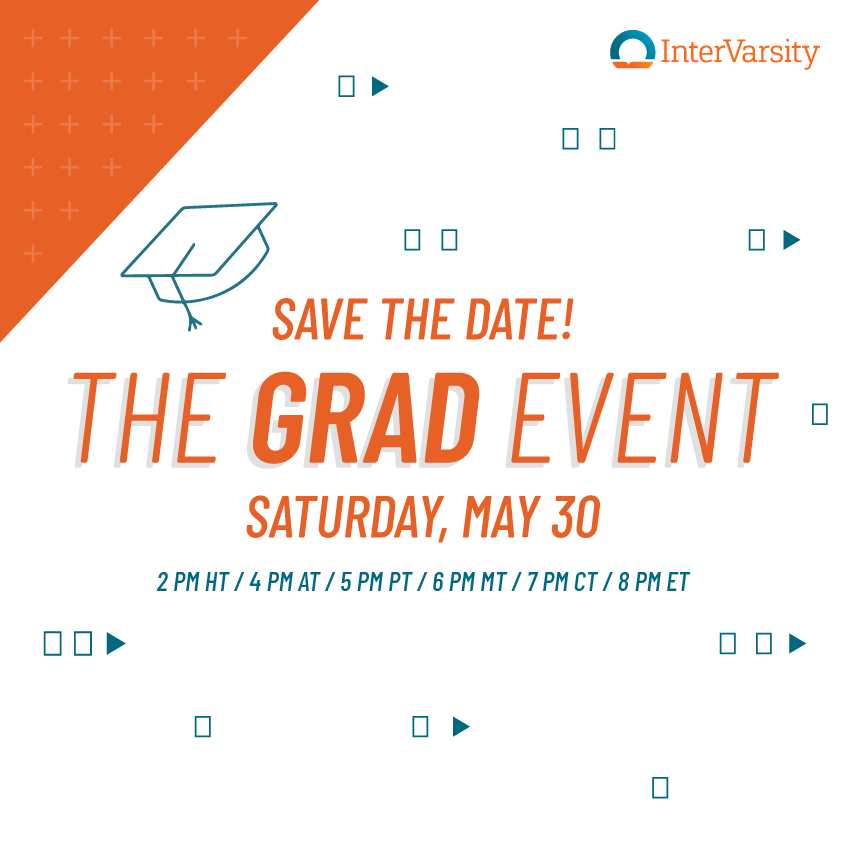 The Grad Event
May 30, 2020 | 7pm CT
This is happening TOMORROW! InterVarsity wants to create space to celebrate your accomplishments, give you space to encounter Jesus in this unique moment, and cast vision for your future as you move into the next phase of life. Join us and other InterVarsity graduates from across the nation for this once-in-a-lifetime event, created for YOU!
Learn More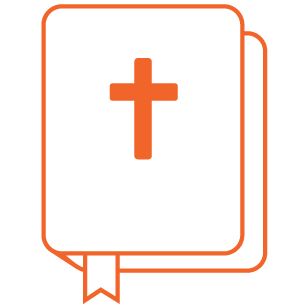 Bible Study Guide
Makikng Community Study Guide
Keep the discussion going! We have created a Bible Study resource specifically for this week's topic: Joy in a Time of Grief. This is a great way to dive deeper with a small group and to take time to read, discuss, apply, and pray for one another.
Download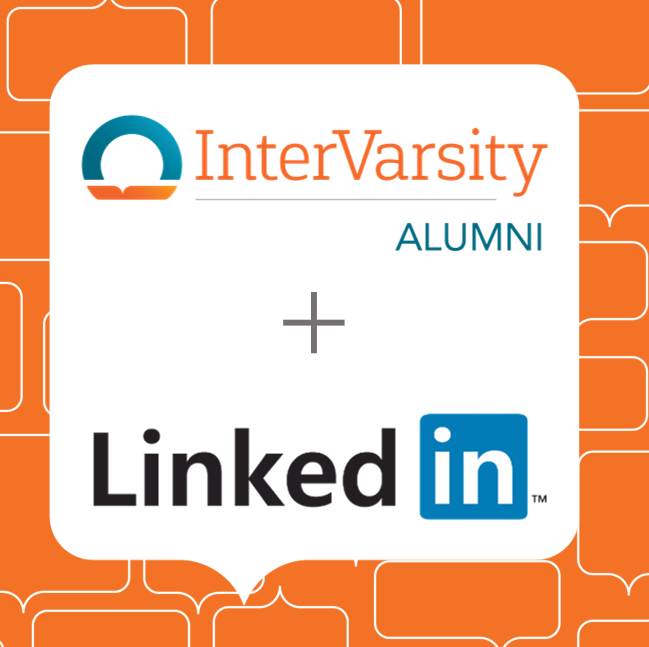 Alumni
Are you an InterVarsity alumni?
We hope that despite all the changes in the COVID-19 era, you felt comforted by some InterVarsity Nostalgia. We are hoping to make more spaces for alumni to connect with InterVarsity, our resources, and each other in the future. Keep in the loop by joining our InterVarsity Alumni Linked In group.
Join LinkedIn
Book Recommendations
Special Discount!
Save 40% on print books and 50% on ebooks courtesy of our friends at InterVarsity Press!
Learn More
The Beautiful Community
by Irwyn L. Ince Jr.
In The Beautiful Community, pastor and theologian Irwyn Ince boldly unpacks the reasons for our divisions while gently guiding us toward our true hope for wholeness and reconciliation. God reveals himself to us in his trinitarian life as the perfection of beauty, and essential to this beauty is his work as Father, Son, and Holy Spirit. The gospel imperative to pursue the beautiful community—unity in diversity across lines of difference—is rooted in reflecting the beautiful community of our triune God.
Buy the Book
Speakers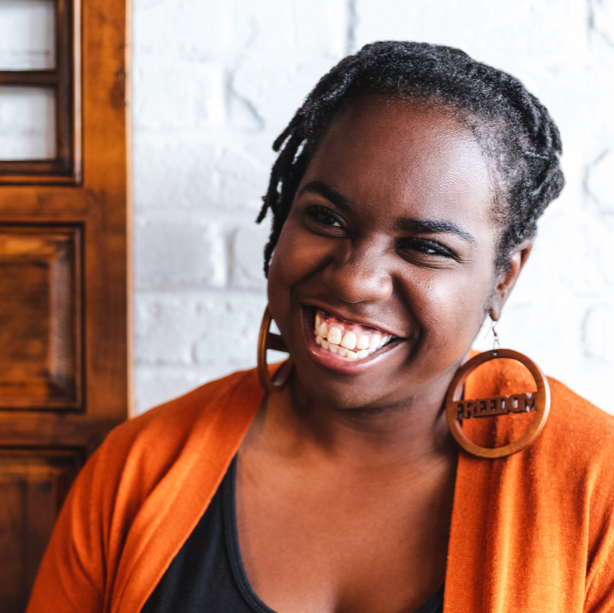 Speaker
Jazzy Johnson
Jazzy Johnson, a proud Native Texan and adopted Chicagoan, is an experienced Educator who specializes in curating and facilitating transformative spaces for learning and listening in the area of social justice. A graduate of Northwestern University, Jazzy directed InterVarsity Christian Fellowship's Chicago Urban Program for six years, where she led immersive learning experiences for college students and equipped them with holistic practices for living sustained, prophetic lifestyles on their campuses and in their communities. She currently serves as a Resource Specialist for InterVarsity's Black Campus Ministries Department (BCM).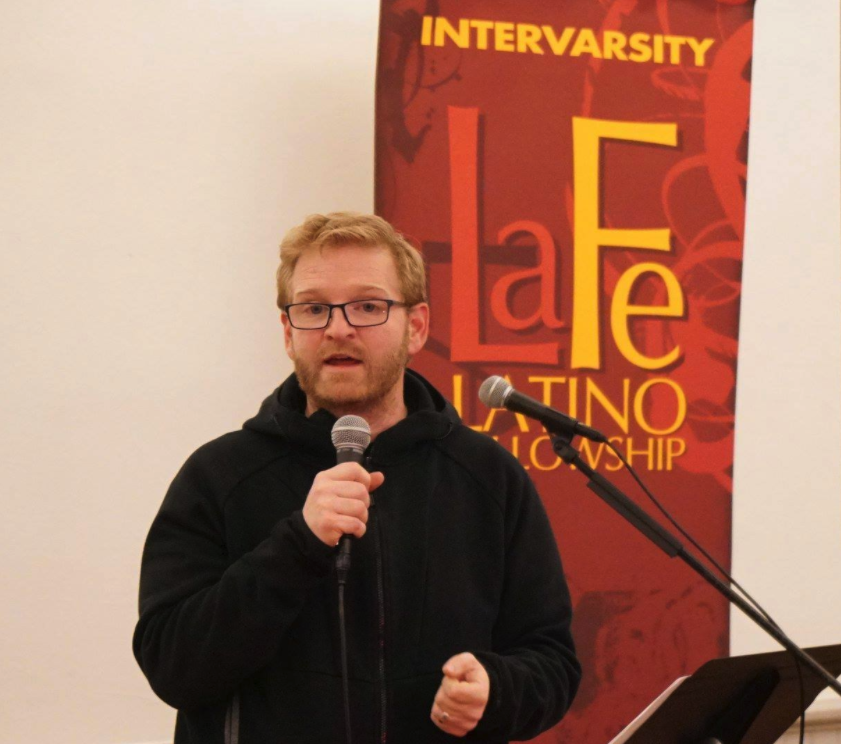 Emcee
Steve Tamayo
Steve Tamayo currently serves with InterVarsity as a Strategist for both the Creative Labs and the Latino Fellowship (LaFe). He also directs the Mixed Advisory Team to bless students, faculty, and staff of mixed ethnic heritage. He's married to Amy and together they have four children and lots of adventures. You can find him on the Ministry During the Disruption podcast, the Con Confianza podcast, and on Instagram and Twitter.
Worship Worship Team
We are blessed to have Urbana Worship lead us.
Set List
Joy of the Lord
Words & Music by Chris Llewellyn, Ed Cash and Gareth Gilkeson | ©2015 Alletrop Music 9Admin. By Capitol CMG Publishing) / Thankyou Music (Admin. By Capitol CMG Publishing) | CCLI # 7047091
Great Are You Lord
Words & Music by David Leonard, Jason Ingram, and Leslie Jordan | ©2012 Integrity's Alleluia! Music / Integrity's Praise! Music / Open Hands Music / So Essential Tunes | CCLI #6087919 | © 2011
Medley: We Shall Overcome/Great Is Thy Faithfulness/Because He Lives
Great Is Thy Faithfulness: Words & Music by Thomas Obediah Chisholm | William Marion Runyan / Public Domain / CCLI # 18723
Because He Lives: Words & Music - Gloria Gaither | William J. Gaither / © 1971 Hanna Street Music / CCLI Song # 16880