InterVarsity LIVE!
Recognize and Obey / Spiritual Disciplines
Friday June 19th
Did you make a new faith commitment?
We are so excited for what God is doing in your life! InterVarsity leaders have created this 1-page guide that can help you build your faith in this incredibly challenging time in our world.
Get the Guide
Black Campus Ministries Juneteenth Gathering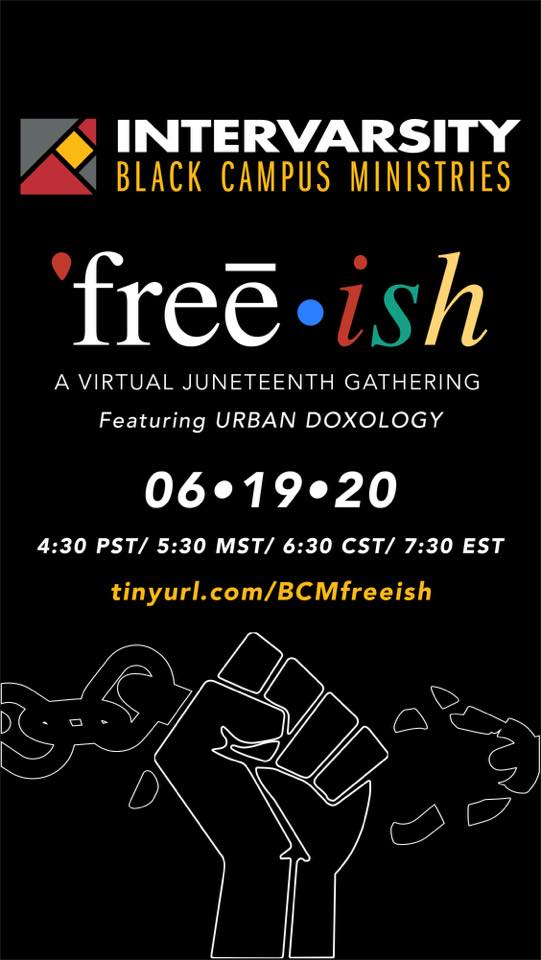 Freeish: A Viritual Juneteenth Gathering
Friday June 19th
Black Campus Ministries presents "Free-ish": a Juneteenth virtual gathering. Juneteenth is the celebration commemorating the end of chattel slavery in the U.S. as slaves in Texas finally found out Black people had been freed. Our large group celebrates how far we have come, while naming what is being highlighted in this season; how far we still have to go.
Rewatch the event
Student Workshop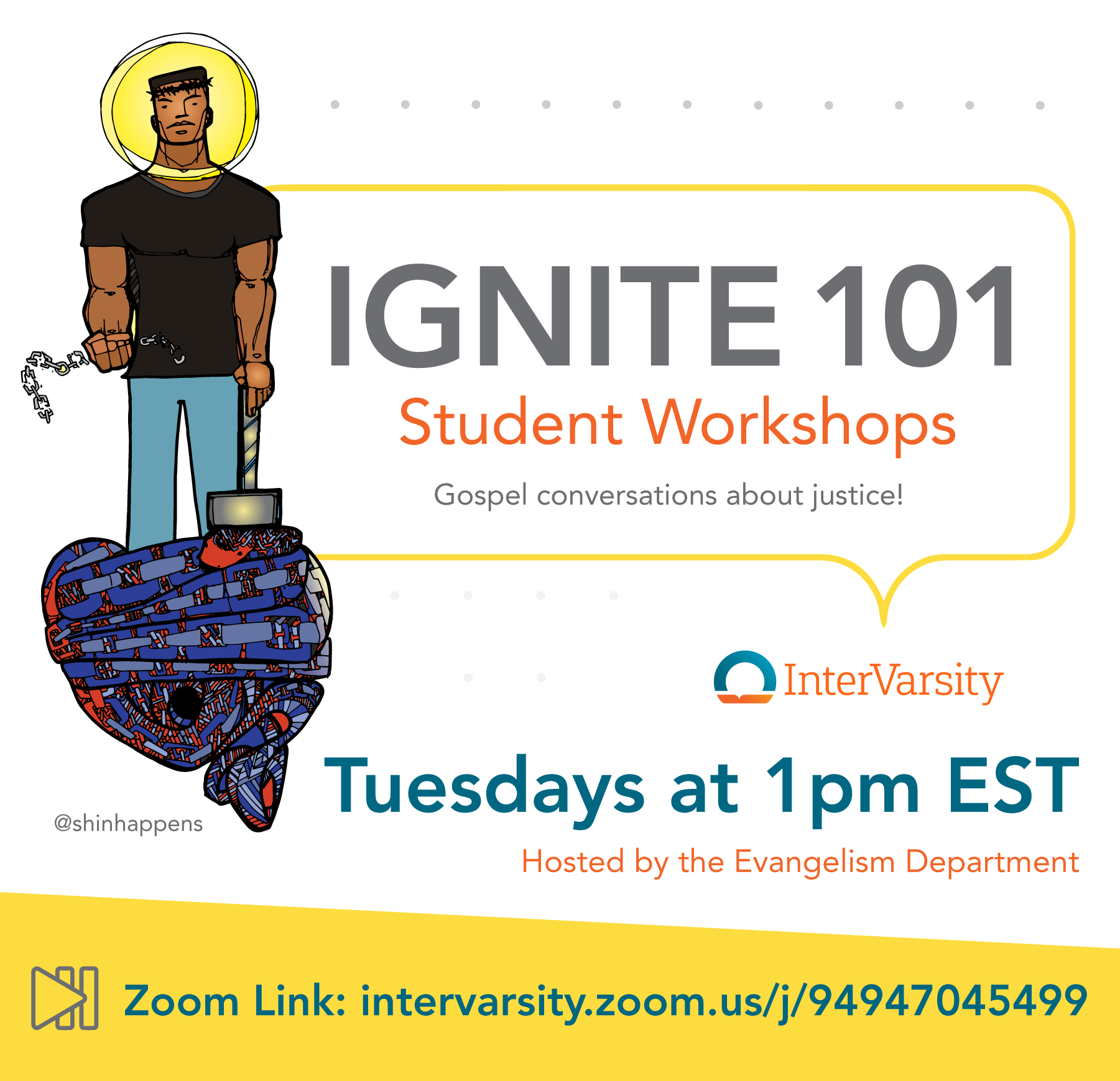 Ignite!
60 min | Tuesdays
7am HT / 9ampm AT / 10am PT / 11am MT / 12pm CT / 1pm ET
Combining your hobby with honesty forms a bridge to the gospel online. Students like you are using their hobbies to do online outreach. Come learn how!
Attend
Nurses Christian Fellowship LIVE!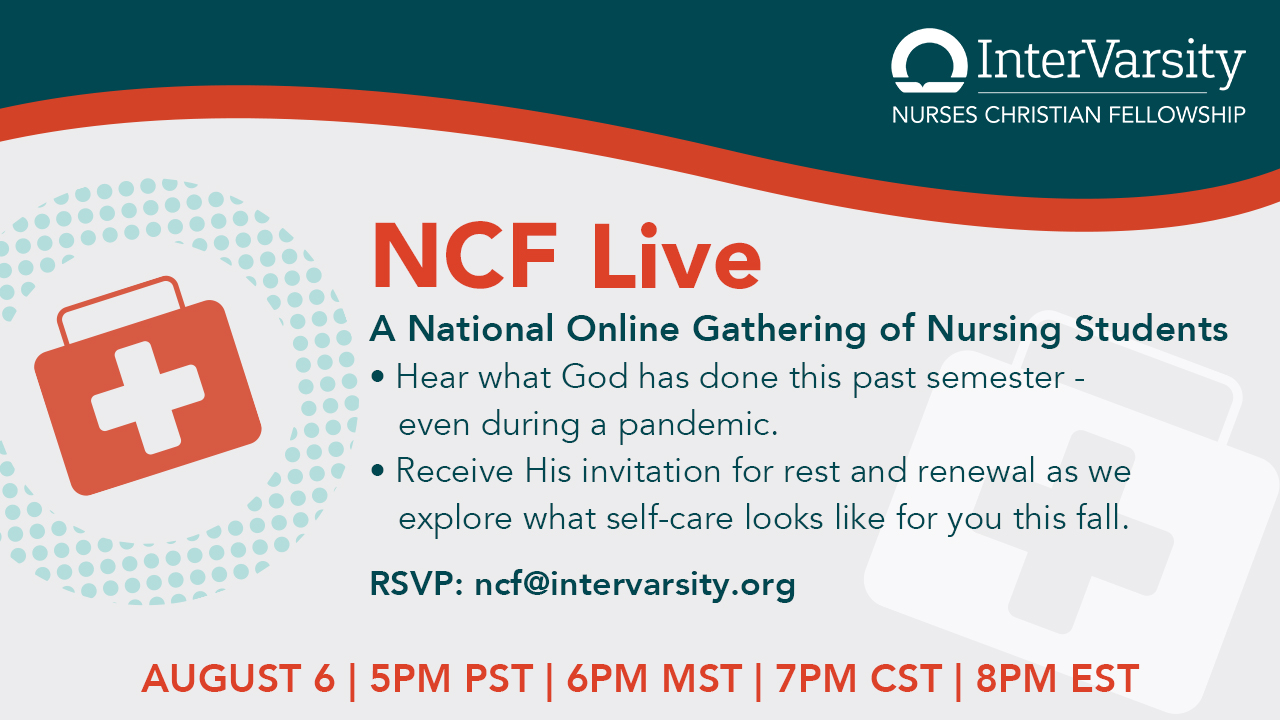 A National Online Gathering of Nursing Students
August 6 | 5pm PT / 6pm MT / 7pm CT / 8pm ET
Hear what God has done this past semester – even duirng a pandemic. Receive His invitation for rest and renewal as we explore what self-care looks like for you this fall.
RSVP by emailing ncf@intervarsity.org
RSVP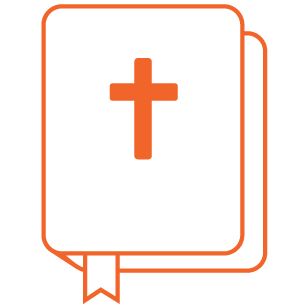 Bible Study Guide
Deciding to Decide Study Guide
Keep the discussion going! We have created a Bible Study resource specifically for this week's topic: Recognize and Obey. This is a great way to dive deeper with a small group and to take time to read, discuss, apply, and pray for one another.
Download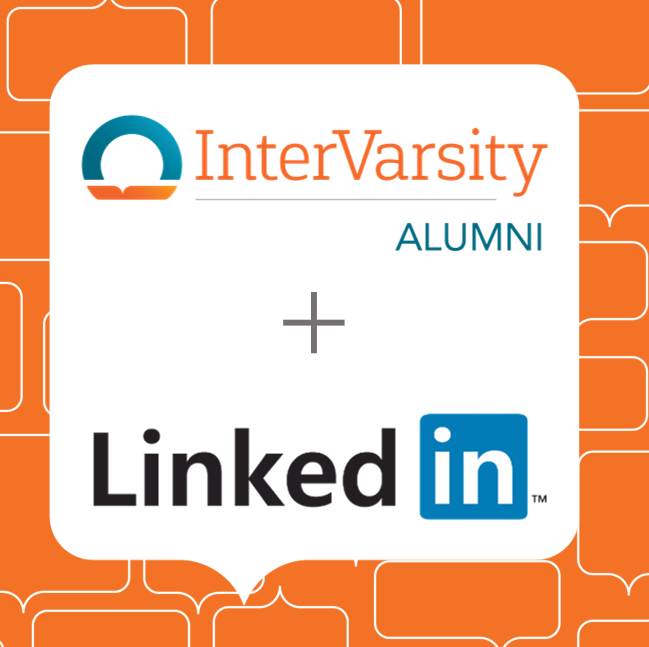 Alumni
Are you an InterVarsity alumni?
We hope that despite all the changes in the COVID-19 era, you felt comforted by some InterVarsity Nostalgia. We are hoping to make more spaces for alumni to connect with InterVarsity, our resources, and each other in the future. Keep in the loop by joining our InterVarsity Alumni Linked In group.
Join LinkedIn
Book Recommendations
Special Discount!
Save 40% on print books and 50% on ebooks courtesy of our friends at InterVarsity Press!
Learn More
Hearing God
by Dallas Willard
Being close to God means communicating with him--telling him what is on our hearts in prayer and hearing and understanding what he is saying to us. It is this second half of our conversation with God that is so important but that can also be so difficult. How do we hear his voice? How can we be sure that what we think we hear is not our own subconscious? What role does the Bible play? What if what God says to us is not clear?
Buy the Book
Anxiety
by Skip McDonald
Shallow breathing or even a feeling that you can't breathe. Constant negative thoughts. Inability to focus. Most of us relate in some way to these feelings. Anxiety is that vague feeling that something isn't right, that something bad may happen. Worry becomes an all-consuming part of life.In this eight-session LifeGuide® Bible Study, nurse and Bible study writer Skip McDonald looks at a variety of Old Testament and New Testament Scripture passages that cover experiences of general anxiety, worry, and panic.
Buy the Book
Spiritual Disciplines Handbook
by Adele Ahlberg Calhoun
In Spiritual Disciplines Handbook Adele Calhoun gives us directions for our continuing journey toward intimacy with Christ. While the word discipline may make us want to run and hide, the author shows how desires and discipline work together to lead us to the transformation we're longing for—the transformation only Christ can bring. Instead of just giving information about spiritual disciplines, this handbook is full of practical, accessible guidance that helps you actually practice them.
Buy the Book
Speakers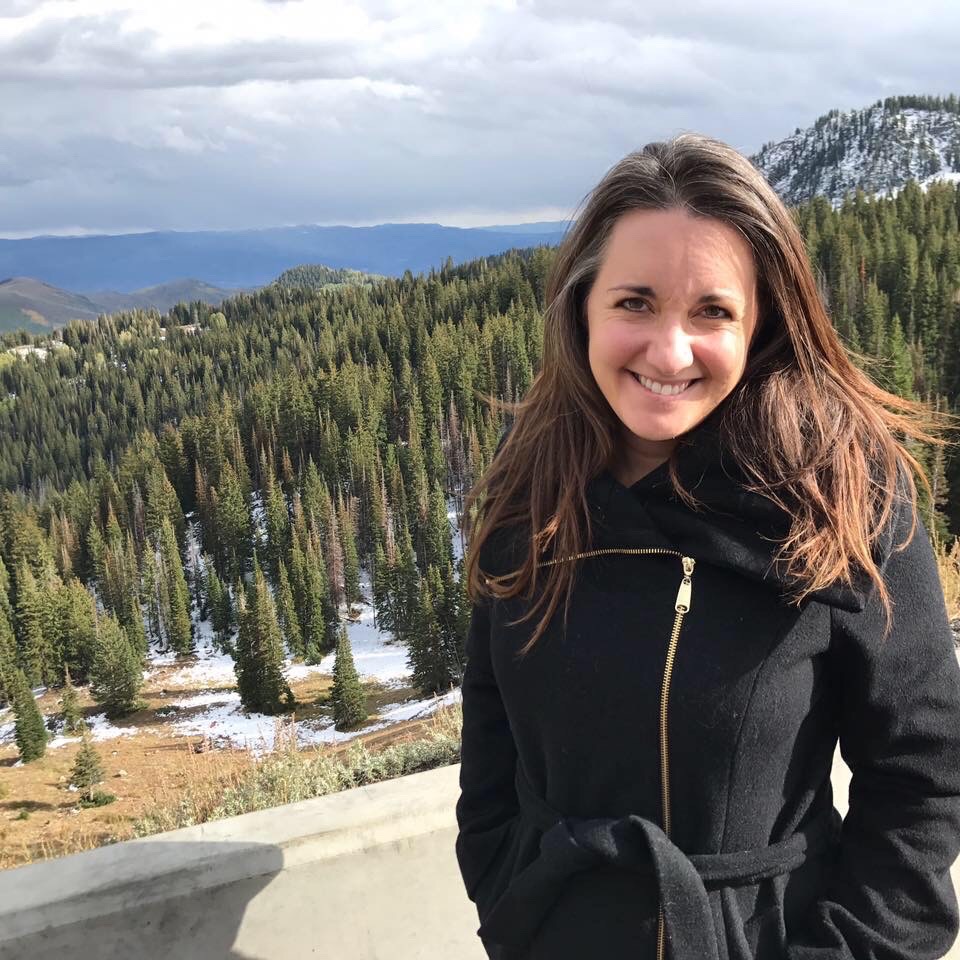 Speaker
Alison Smith
Alison is on the national team for Greek InterVarsity, InterVarsity's focused ministry for fraternity and sorority students. An alumna of Western Michigan University, Alison currently lives in Salt Lake City, Utah with her husband Sean.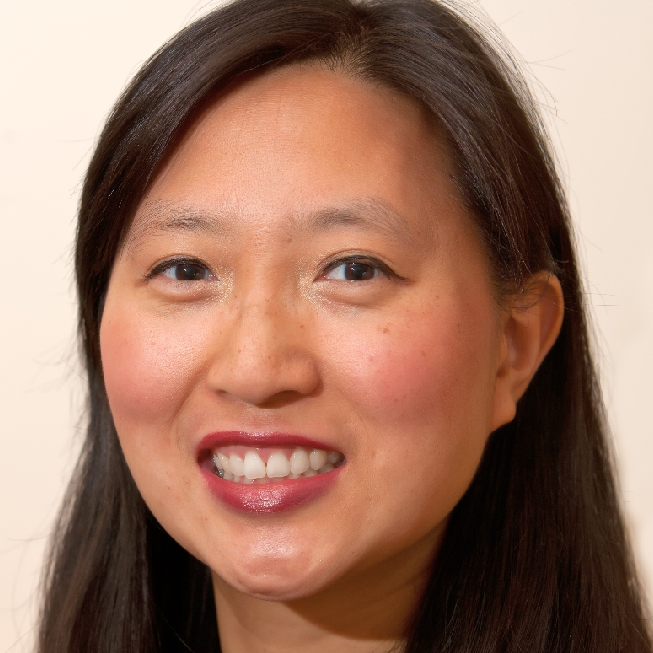 Emcee
Anna Lee-Winans
Anna Lee-Winans is IV's National Director of Discipleship & Growth. She has the joy of innovating and strategizing with staff, students, and faculty around the country to follow Jesus. Anna has served with InterVarsity for 19 years – as a Campus Minister at New York University, as an Area Director for Graduate and Faculty Ministries in New York and New Jersey planting ministry across two states, and in this national role. A second generation Chinese American born and raised in NYC, Anna was a social worker in a pediatric AIDS clinic before serving with InterVarsity. She has both a MSW and BA from NYU. She lives in Queens, NY with her husband and two daughters. Anna enjoys eating adventures with gracious people.
Worship Worship Team
We are blessed to have Urbana Worship lead us.
Set List
Weep No More (Faithful Unto Death)
Words and Music by Andy Delos Santos, Colin Althaus, Eric Lige, Jenn Louie, Julia Carbajal, Lindsay Olesburg, Shawn Halim, Tony Gatewood
CCLI# 7124011
Lead Us Back
Written and Music by Bobby Gilles, Brooks Ritter
CCLI# 4878333
More Like Jesus
Words and Music by Brett Younker, Brooke Ligertwood, Kristian Stanfill, Scott Ligertwood
CCLI# 7105732
InterVarsity Live Worship Vol 01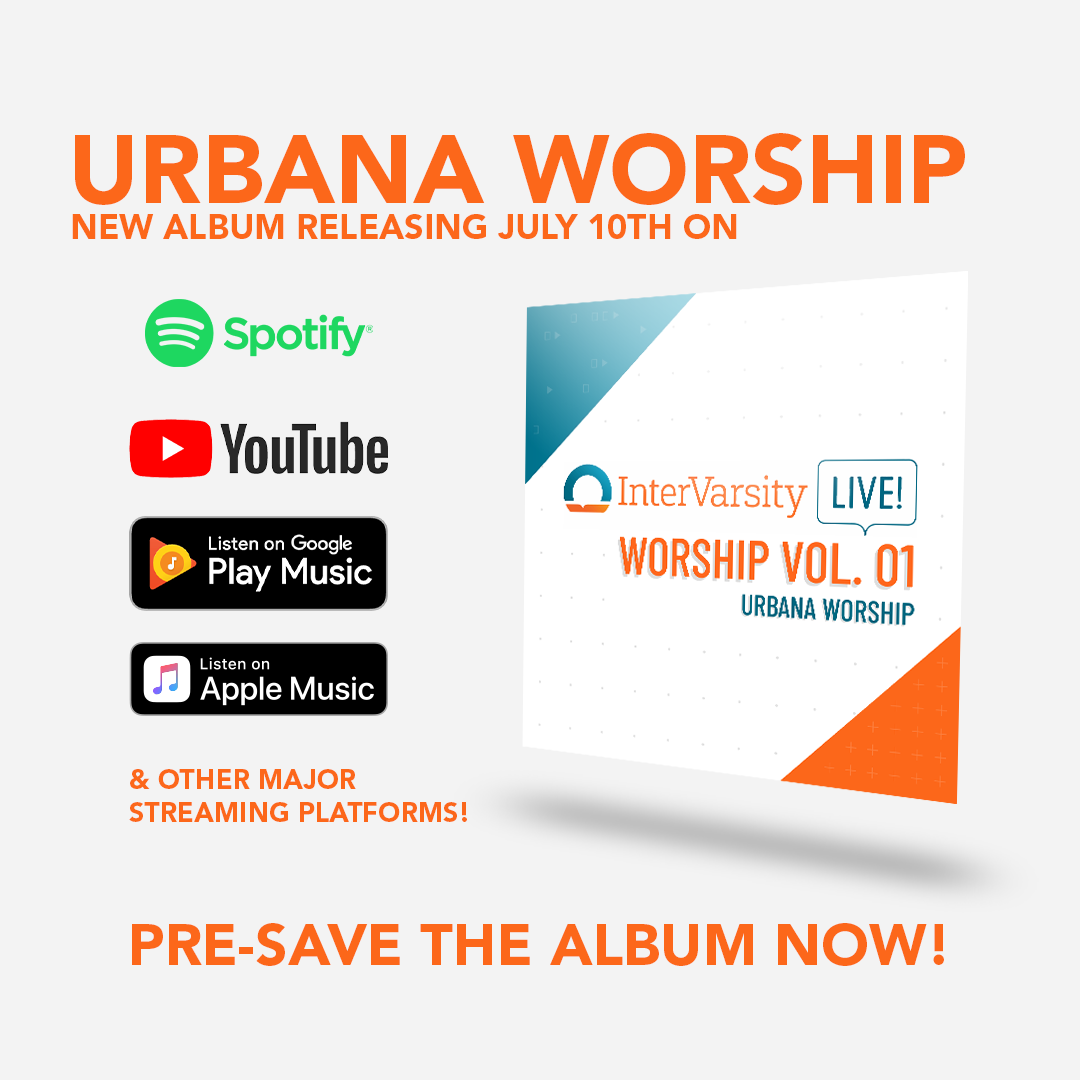 You got that right! Stay tuned because the official InterVarsity Live Worship Vol. 1 offically coming out on July 10th!
Pre-save the album on Spotify