The Better World Instagram Proxe
Engage your instagram followers in a dynamic discussion about Jesus and racial justice. The Better World Instaproxe allows you to your own virtual Proxe Station by sharing the beautiful art of Shin Maeng, creating an instagram poll, and then following up with those who respond and invite them to join you for GIGs, faith conversations, and other community events. This Instaproxe is perfect for helping to awaken curiosity and start spiritual conversations with friends, acquaintances, and social media followers.
Stay tuned for Better World Ignite and Better World GIG (coming August).
Learn more about the Better World Proxe.
About the Artist: Shin Maeng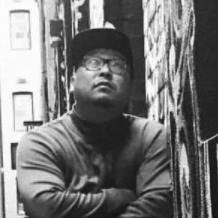 Shin hails from New Jersey and New Haven, CT. He currently lives in Cambridge, Mass and is married to his lovely wife Sarah. Shin has been an full time artist for the past 5 years, after an eight-year hiatus. He started seeing faces and profiles in empty spaces 25 years ago. He draws his inspiration from graffiti, comic books, the pictures he sees as he prays for his community and the city. Shin has graduated from Gordon-Conwell Theological Seminary with a Masters degree in Urban Leadership. Follow Shin on Instagram or Twitter and learn more by visiting http://shinhappens.com/.