EveryCampus "Back to School" Catalytic Event
THURSDAY AUGUST 6th | 60M / 9PM ET / 8PM CT / 7PM MT / 6PM PT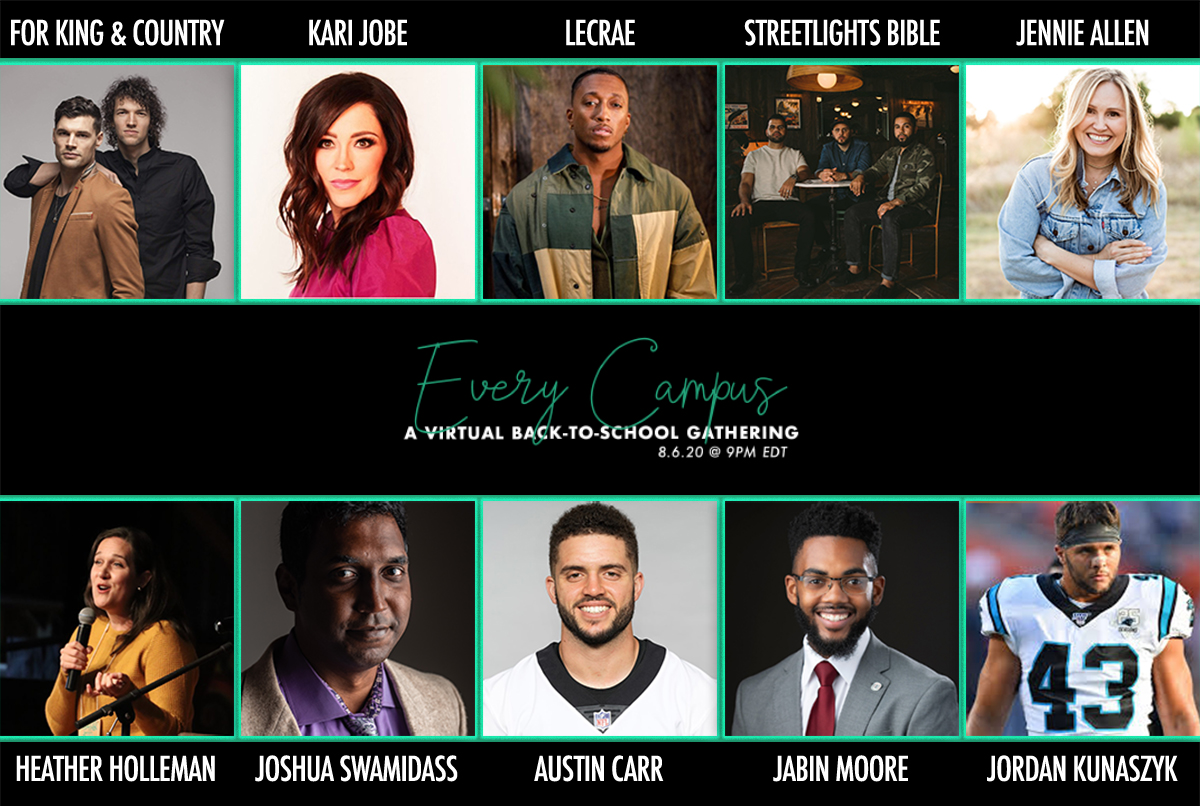 As we prepare for Online New Student Outreach, we're excited to highlight an historic and strategic event hosted by InterVarsity and over a dozen other campus ministries. The EveryCampus "Virtual Back-to-School Gathering" will cast vision to incoming students for God's work in spiritual community during college.
With an impressive lineup of presenters (like recording artists Lecrae, Kari Jobe, For King & Country; NFL players Jordan Kunasyzk and Aurstin Carr, and many more), this is an ideal event to invite new students and incoming freshmen in your networks, as well as a strategic space where returning students and student leaders can get a boost as we gear up for the Fall.
Event Overview  
What
A Back to Campus virtual event in August to inspire and equip college students across the country to pursue Jesus and engage their campus with the Gospel.
Who
College students along with church and Christian ministry leaders coming together to seek the Lord for revival on colleges across the country.
Why
To inspire thousands of college students to embrace the gospel in the upcoming school year by: 
Calling Students to Jesus
Empowering Students to Launch Movements on their Campuses
Expanding the Reach of Campus Ministries
Where
Streamed live to the EveryCampus facebook page, EveryCampus.com/live, then you can cross post it to your ministry's Facebook page.
When
Thursday, August 6th, 9 PM – 10:00 PM EST
Spread the Word
Download Social Media Promo Kit
Jordan Kunasyzk Promo Video for Students