Having Fun / Building Community Online
How do you make online social gatherings fun? While it's not the same as being in-person, we hope you'll laugh just as hard with these variety of virtual meeting ideas, online games, and quick ice-breakers that we've gathered. With this comprehensive list, you can be sure that you won't run out of new activities to try out with your community!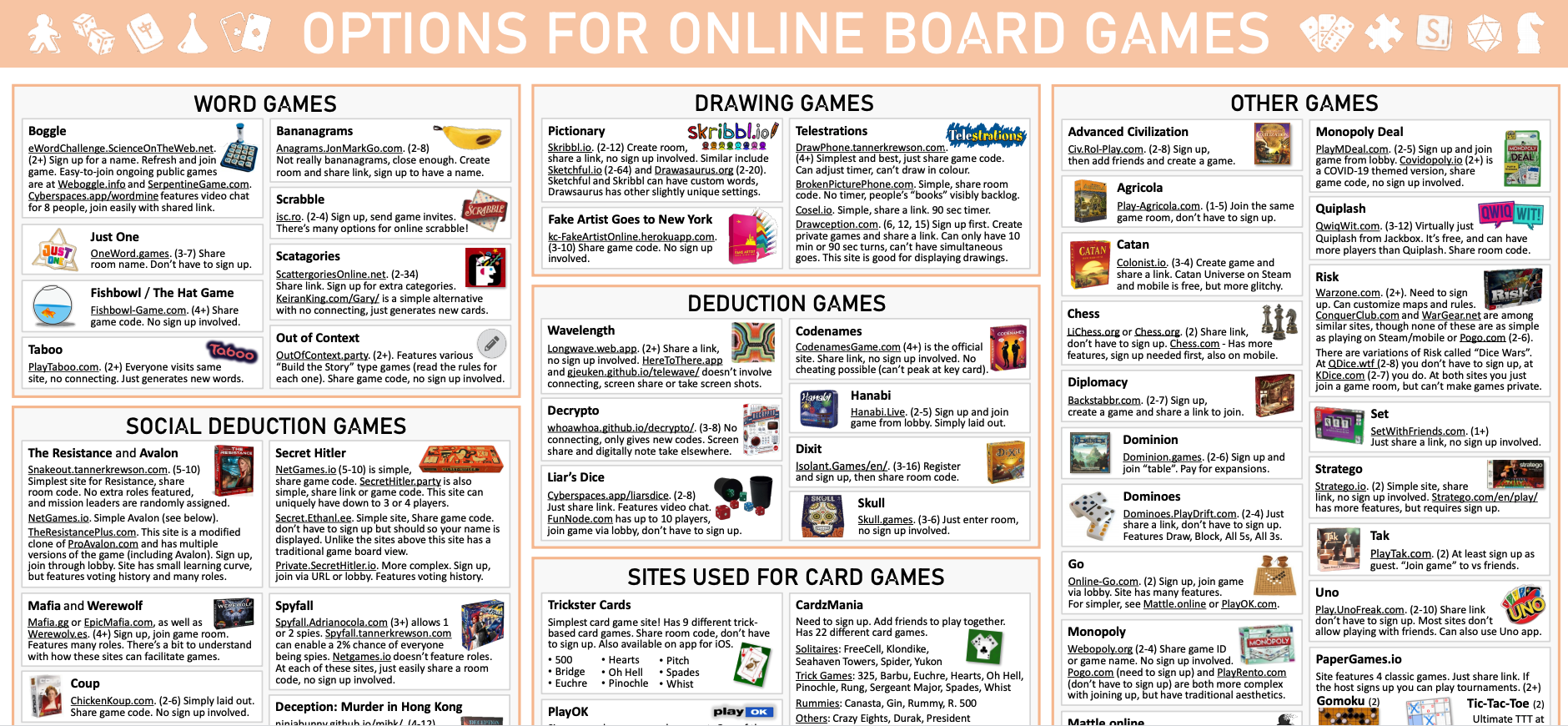 Online Board Games
Can't forget about the good ol' board games! The following is just a small list of games that you normally play in-person that do lend themselves to playing online.
For a more comprehensive list of online board games, click the links below.
View More Communal Online Games View Quarantine Games Mega List
But wait! Before you head off...
---
This list was compiled with the ideas from InterVarsity Staff, students, and friends across the nation. If you want to add more to what we have here, feel free to email us at online@intervarsity.org. Blessings and have fun!