Follow up has always been about loving the new people God has placed around us. Online follow up takes those same principles and best practices to a new context.
Great follow up involves two things:
Befriending new students
Inviting them into your InterVarsity community.
Love, connection, conversation – that's what follow up is all about! And yes, all of this can happen online. We are convinced that as many as half of the students you follow up with will want to join your InterVarsity community!
You are extending the Kingdom of God to each person you follow up with regardless of their choice to join your community. Thank you for your faithfulness and your sacrificial love for new students!
Steps of Online Follow Up
Engaging with Someone for the First Time
Many of us will get the names of students who have found out about InterVarsity through an advertisement, our webpage, a social media connection or another source. We often call these "contact cards." Contact cards are the beginning of a journey that shows us what God may be doing in the life of a person.
CONNECT PERSONALLY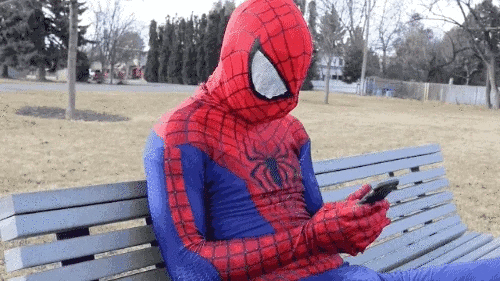 After we have received a student's contact information, we want to contact them and begin to get to know them more by building trust, just like with any new friend. This is an opportunity to get to know them better and share about yourself as well. To do this, ​​ask open-ended questions that will give your new friend an opportunity to share.
Here are some good ones:
Tell me how you became a student at ________.
What's your experience at [school] been like so far?
What is your spiritual background?
Share more about InterVarsity and be prepared for questions about why you are involved in InterVarsity and the difference it has made in your life.
Let them know you'll check in on them again in a few days.
TWO MORE TIMES OF CONNECTION
Once you have connected once, you want to continue to build the relationship by connecting two more times. Why? If we engage with someone three times, it communicates genuine interest and allows us the time needed to really get to know one another.
We don't want to be the only person who gets to know a new student. We want them to have a deeper experience of community. Invite new students into your world – your community. No matter where the new student is on their spiritual journey, it's beneficial to have a community to support you.
WHAT NOT TO DO
There are a few things that, while they make communication faster, actually don't build trust or deepen a friendship:
Don't send a mass email as the first and only method of welcoming new people. You can replicate a template but customize the first line and address the person by name.
Don't send a large mass text either, for the similar reasons.
Once you have built up trust with a group and they are engaged in your community, mass text and email can be a good way to remind people of upcoming events, but they are a poor way to build the relationship at the start.
In addition to getting the names of new students through the above method, you may find you want to think of ways to meet new people through your own social media influence. The below section will help you learn to engage your networks and follow up from an insta-proxe.
Meeting New People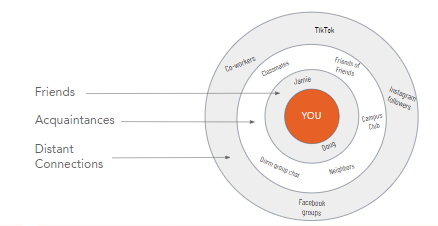 When ministry is happening in person, you meet students at a table, a proxe, an event, a class, or in the dorm. Much of this might continue to happen this year.
When ministry is happening online, our social media accounts can host these initial places of contact. You can engage the far reaches of your networks on your personal social media or class GroupMe's. Your InterVarsity chapter social media accounts can also engage the campus network with an online insta-proxe. (Proxes are interactive art displays used to start spiritual conversations with Christians and non-Christians.)
Learn more about using your own instagram proxes (or "insta-proxes") here. In 20-30 minutes you can launch your own proxe story.
Here's are two examples of an insta-proxe. You can make a similar proxe on other online platforms.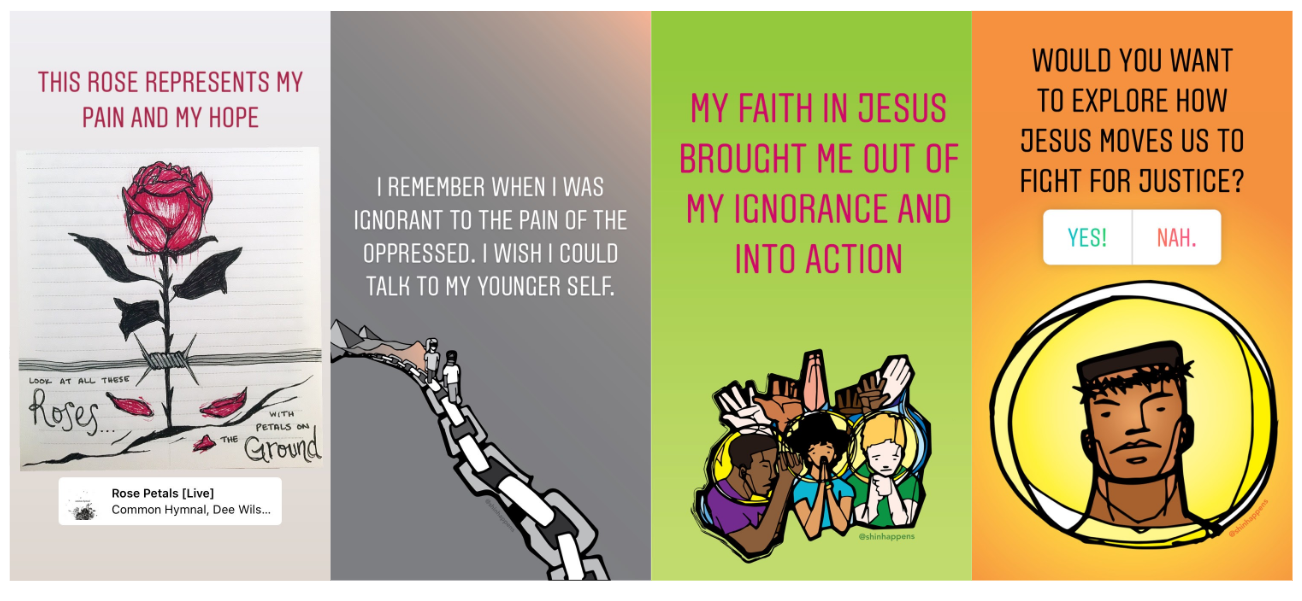 In the above insta-proxe, Maggie leads with her testimony and invites others to explore with her.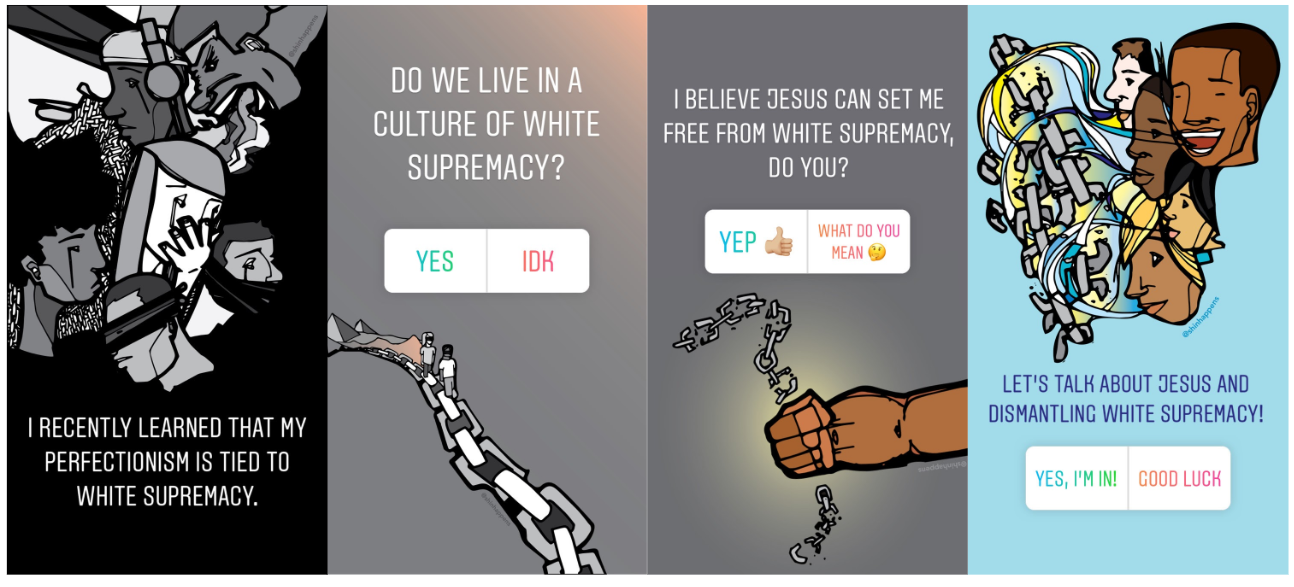 In this insta-proxe, Emily offers a short testimony and quickly engages followers to action. These activist friends may have never considered how Jesus dismantles white supremacy.
Re-Engage Quickly
In person, a best practice is to text or call the same day as the event where you met the new person and to meet them socially within 48 hours of the first meeting. We do this to communicate the love of Jesus who lavishly welcomes others into the community.
Online we communicate that same love, but the timeline is different. Try to start the follow up conversation within 5 minutes of the person interacting with your instagram (or other social media) post or story. Respond by saying, "Thanks for sharing your opinion on my story. What made you vote for [their choice]. This starts a conversation that leads to a deeper relationship and an invitation to a next step.
Invite to Deeper Relationship and Invite to InterVarsity
In person, when we meet with someone for the second time we take the relationship deeper. We ask good questions to learn about the person God has placed in front of us and we share about ourselves. At the end of our time together we invite them to continue to deepen the friendship with us and we invite them to join us at an InterVarsity event to meet our community.
When we are following up through DM's, we do the same thing. We take the conversation deeper by offering something personal about ourselves and asking good questions. The example below is an example of a short DM follow up conversation.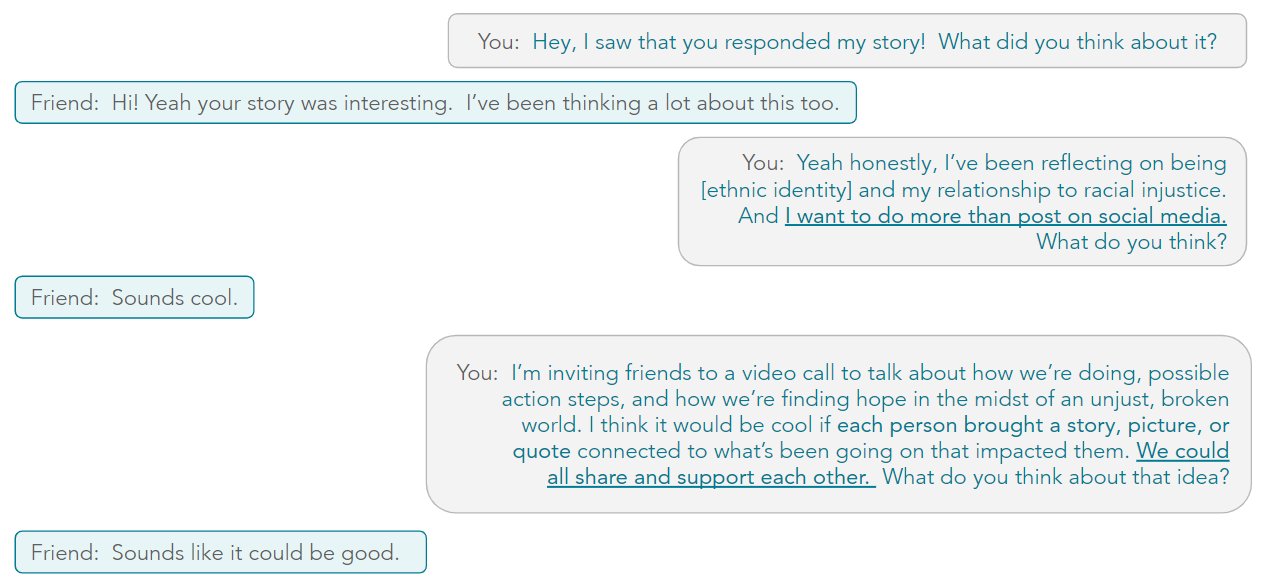 Keep the Conversation Going
Sometimes the people we are following up with aren't ready to come to an InterVarsity event. This could be for lots of reasons. They might need a deeper connection to someone like you before being ready to explore a Christian community. Regardless, our best practice is to keep the conversation going and deepen your relationship. Consider asking if they want to video call or go on a socially distanced coffee meetup.
Navigating Tough Questions
What if the person isn't interested in InterVarsity?
It is ok if your friend isn't interested in InterVarsity. Good follow up continues to deepen the relationship. People change over time and may become interested in your InterVarsity community later on. Continue to offer invitations as you move the relationship deeper.
InterVarsity isn't about our programs, your friends who aren't coming to InterVarsity are still connected to the ministry through you.
It hurts when our friends don't want to join our community. You will be rejected from time to time when you are doing great follow up. Bring your pain and fear to Jesus. Let him heal your wounds and help you continue to offer his love to others.
What if the conversation starts to get political and divisive?
If conversation gets to political or social issues, get personal with those issues. Here are a few ideas of things to share:
How the issue makes you FEEL.
What you're wrestling with.
What next action steps are on your mind.
What help you need, and how God helps you in that.
How do I bring up spiritual matters?
Using your insta-proxe or invite, connect personally to spirituality. Say something like," I've been overwhelmed, anxious, upset with/about ____." Or, "I want to grow, be better at _________." Offering your real emotions and vulnerability invites openness with you and towards Jesus. Follow your statement with some questions:
Option 1: Where do you go for self-care? What helps you?

Spiritual Question: Have you wondered how God/spirituality can help you in self-care?

Option 2: What helps you grow in ____ at this time?

Spiritual Question: Have you wondered how God/Jesus can help you grow in that?
Other ways to keep the conversation going?
Ask a question that helps you get to know them after you share first:
"How are you dealing with _____?"
"What's your spiritual background?"
Ask a question after an invitation:
"What do you think about that?"
"Does this sound interesting to you?"
Give an authentic compliment:
"What motivates your activism? . . . Hmm that reminds me of Jesus"
Example of a Difficult Conversation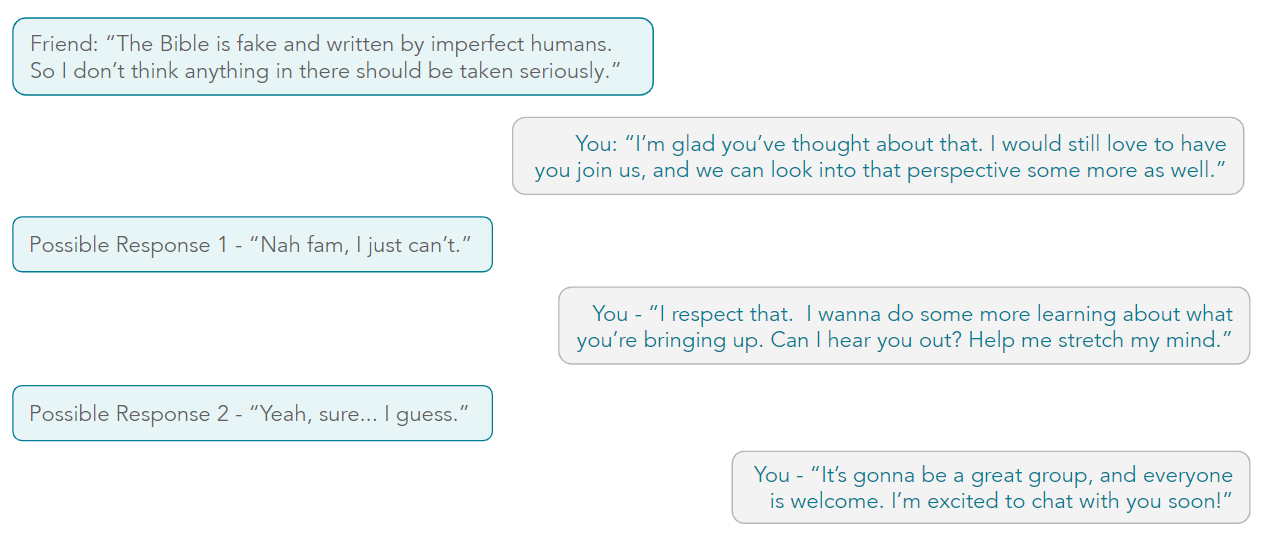 In this example, the InterVarsity student (you) isn't defensive or put off by their friend's response to their follow up after the insta-proxe. The student leader affirms and welcomes this difficult perspective into the community. This student leader offers the love of Jesus as he welcomes his friend into deeper relationship and community.