That's a wrap – Congrats, InterVarsity Class of 2020!
THE GRAD EVENT
Celebrating and Sending the Class of 2020
Saturday May 30th
2pm HT / 4pm AT / 5pm PT / 6pm MT / 7pm CT / 8pm ET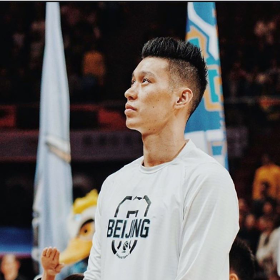 Jeremy Lin
Professional Basketball Player, 2019 NBA Champion, InterVarsity Alum
Jeremy Lin is an American professional basketball player for the Beijing Ducks of the Chinese Basketball Association (CBA). He has appeared on the covers of Sports Illustrated and Time and was named to the Time 100 as one of the most influential people in the world. In July 2012, Lin won the ESPY Award for Breakthrough Athlete of the Year. Lin is the first Asian American to win an NBA title, having done so with the Raptors in 2019. Compelled by his relationship with Jesus, Jeremy founded the Jeremy Lin Foundation, a non-profit organization, created to love and serve children and youth.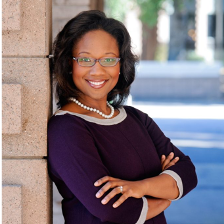 Dr. Talithia Williams
PhD, Associate Professor of Mathematics, Harvey Mudd College
Renowned for her popular TED Talk, "Own Your Body's Data", Dr. Talithia Williams takes sophisticated numerical concepts and makes them understandable to a wide audience. Through her research and work in the community at large, she is helping rebrand the field of mathematics as anything but dry, technical or male-dominated but instead a logical, productive career path that is crucial to the future of the country. She is active in her faith community and serves with her husband as a Christian marriage mentor couple, all while being the mom of three amazing boys.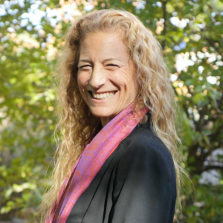 Rev. Alexia Salvatierra
Lutheran Pastor and Activist, InterVarsity Alum
Rev. Alexia Salvatierra is the founder of the Faith-Rooted Organizing UnNetwork. She is a Lutheran Pastor with over 35 years of experience in community ministry, including church-based service and community development programs, congregational and community organizing, and legislative advocacy.  She currently serves as a consultant for a variety of national/international organizations, including World Vision USA/World Vision International/Women of Vision, InterVarsity Christian Fellowship and the Christian Community Development Association.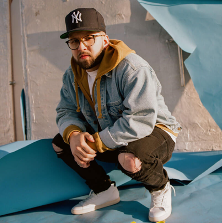 Andy Mineo
Grammy-Award Winning Hip Hop Recording Artist, InterVarsity Alum
New York native Andy Mineo is a hip hop recording artist known for his reflective lyricism. His sophomore album, Uncomfortable, became the No.1 independent record in the country and delivered a No.3 and No.10 position on billboard's hip hop and top 200 album charts, respectively. Andy Mineo carries his music beyond through scripting, producing and directing many of his own music videos. Beyond the critical adulation, he is a born communicator with comedic timing who has become a social media juggernaut with an audience of over 1.3M and growing.
Rev. Phil Bowling-Dyer
InterVarsity Associate Regional Ministry Director, InterVarsity Alum
Rev. Bowling-Dyer was born in Oakland, California, to Philip and Hermanee Dyer. He sang in the Oakland Youth Chorus, is a product of Oakland Public Schools, and graduated from Oakland High School. He went on to graduate from the University of California at Berkeley (marine biology) and the American Baptist Seminary of the West (masters of divinity). He received his ordination to the ministry of Jesus Christ through Allen Temple Baptist Church in 2000. He is married to Rev. Leslie Bowling-Dyer, a very gifted and able minister of the gospel. They have two children (Arthur and Jeanine), and love their life in Oakland, California.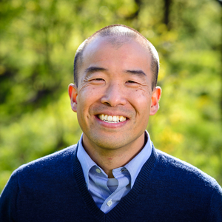 Tom Lin
President, InterVarsity Christian Fellowship/USA
Tom has served as the President and CEO of InterVarsity since August of 2016. Prior to that, he was Vice President of Missions and Director of InterVarsity's Urbana Student Missions Conference. Tom is the author of Pursuing God's Call and Losing Face & Finding Grace as well as coeditor of the Urbana Onward book series. He, his wife, Nancy, and their two daughters currently live in Madison, Wisconsin.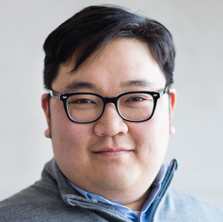 Emcee
Andy Kim
Andy Kim works with InterVarsity's Multiethnic Ministries, developing resources to help students, staff, and alumni reach people of every ethnicity and culture. He previously served at Northwestern University and on the Urbana 12 worship team. He currently lives in Urbana, IL, with his wife, Madeline, and their son Joseph.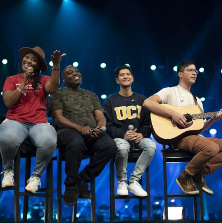 Worship
Urbana Worship
Join the Urbana Worship Team by stepping into vibrant, moving moments of worship. We come to connect with a community of worship, lifting up the name above all names. This team currently leads worship for InterVarsity Live!, InterVarsity's National Online Large Group. Enjoy a playlist of their worship.