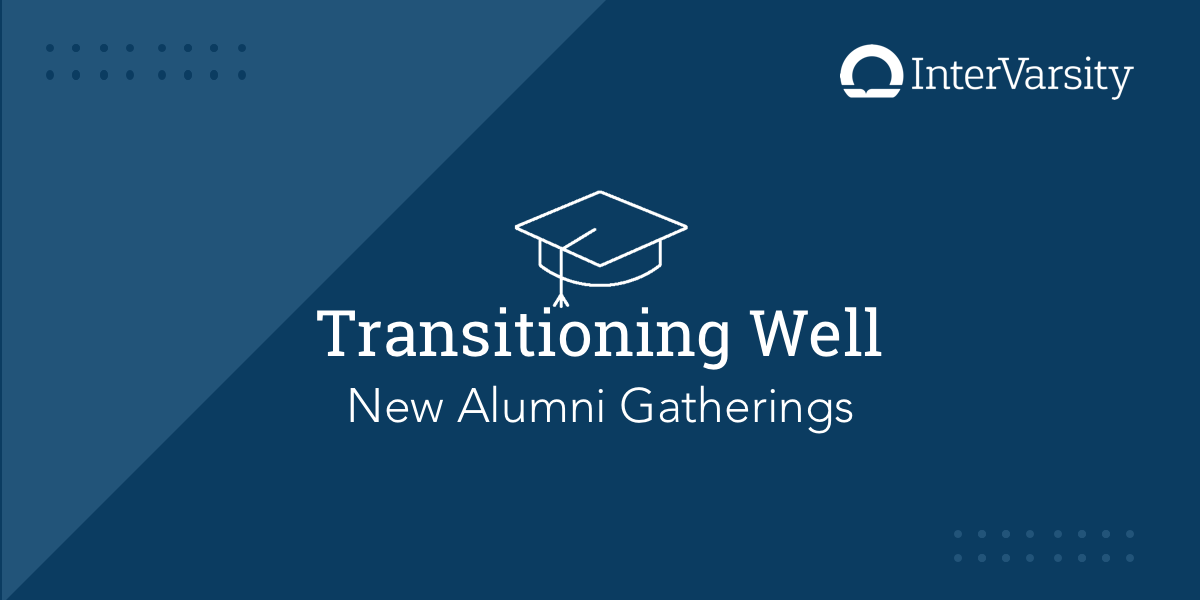 Transitioning Well: New Alumni Summer Gatherings
Tuesdays 6/9, 7/14, 8/11, 9/8
8pm ET / 7pm CT / 6pm MT/ 5pm PT / 4pm AT / 2pm HT
Register
It's official, you're an alumni! But maybe you're asking yourself, "Now What?"
Join recent graduates from around the country in a time to help you make your transition to the next phase in life.
We want you to be spiritually resilient even after you graduate and this group seeks to help you get a great start in following Jesus wherever life will take you.
We will have great content from our speakers and time to process together what God is doing and what He is calling you to in this time of transition!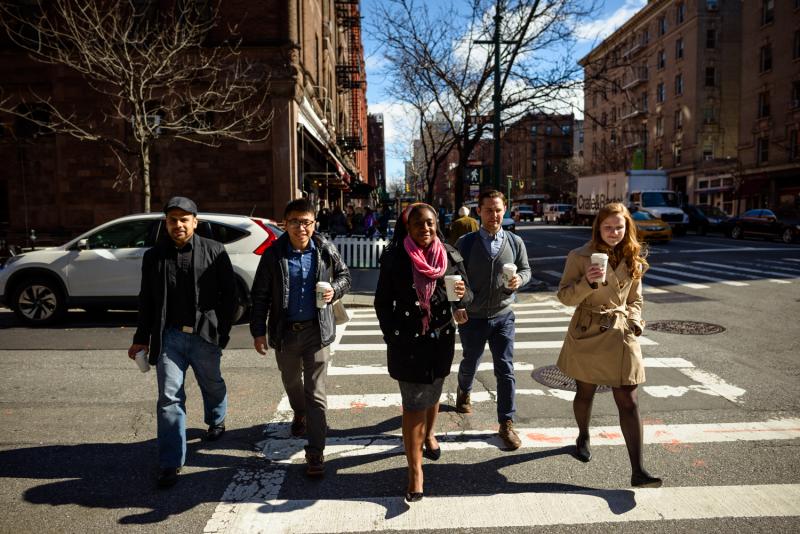 Registration
All sessions will start at 8pm ET / 7pm CT / 5pm PT and will be 75 mins with 15 minutes of an optional Q&A with the speaker.
Session 1: Tuesday 6/9 — In Transition: How to Listen to God and Lead Ourselves
Session 2: Tuesday 7/14 — God in the Mundane: Faithfulness in Ordinary Things
Session 3: Tuesday 8/11 — Seeking & Finding Community
Session 4: Tuesday 9/8 — Faith, Work and Justice
Register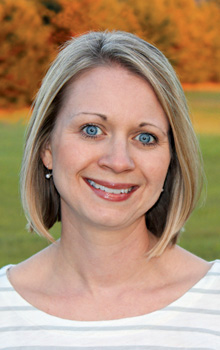 Speaker
Erica Young Reitz
After College (IVP) Author Erica Young Reitz will be our speaker for the first 3 sessions.
After 14 years of college ministry experience working for the CCO and directing Senior EXIT, Erica is now teaching and consulting. Her passion for equipping graduating seniors to prepare for life after college continues. Erica loves connecting with students and recent graduates. In addition to her role with After College Transition, she teaches part-time for Penn State University's Program in Writing and Rhetoric and for Geneva College's Master's in Higher Education Program. She and her husband, Craig, live in State College, PA, with their two children.