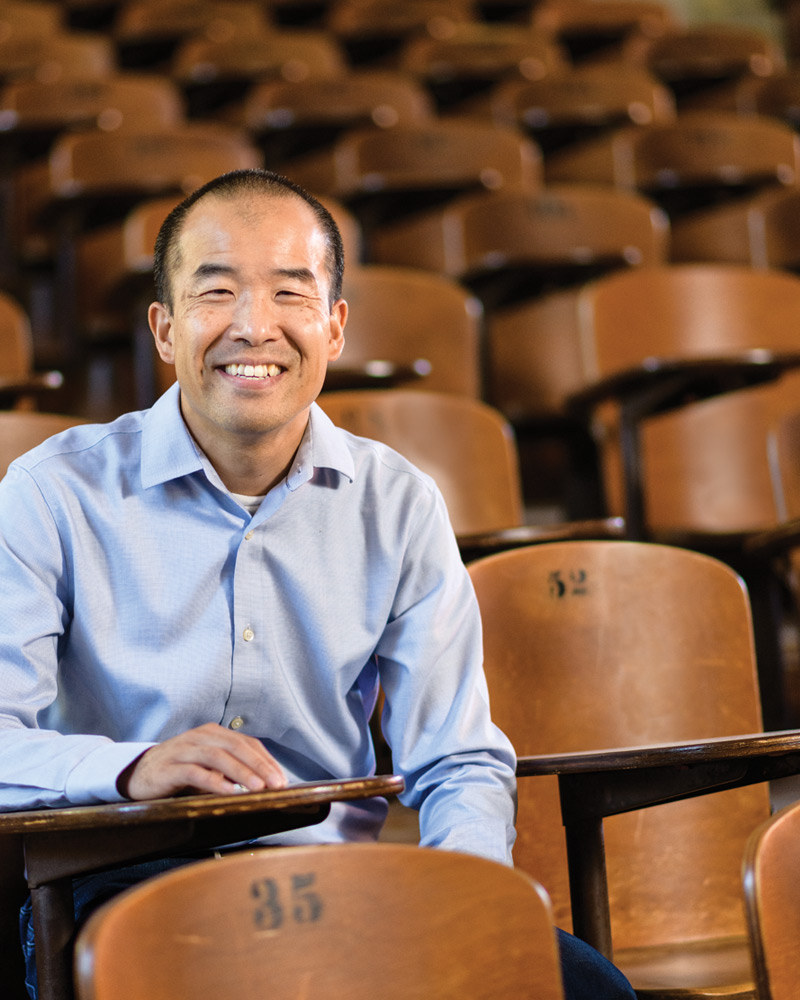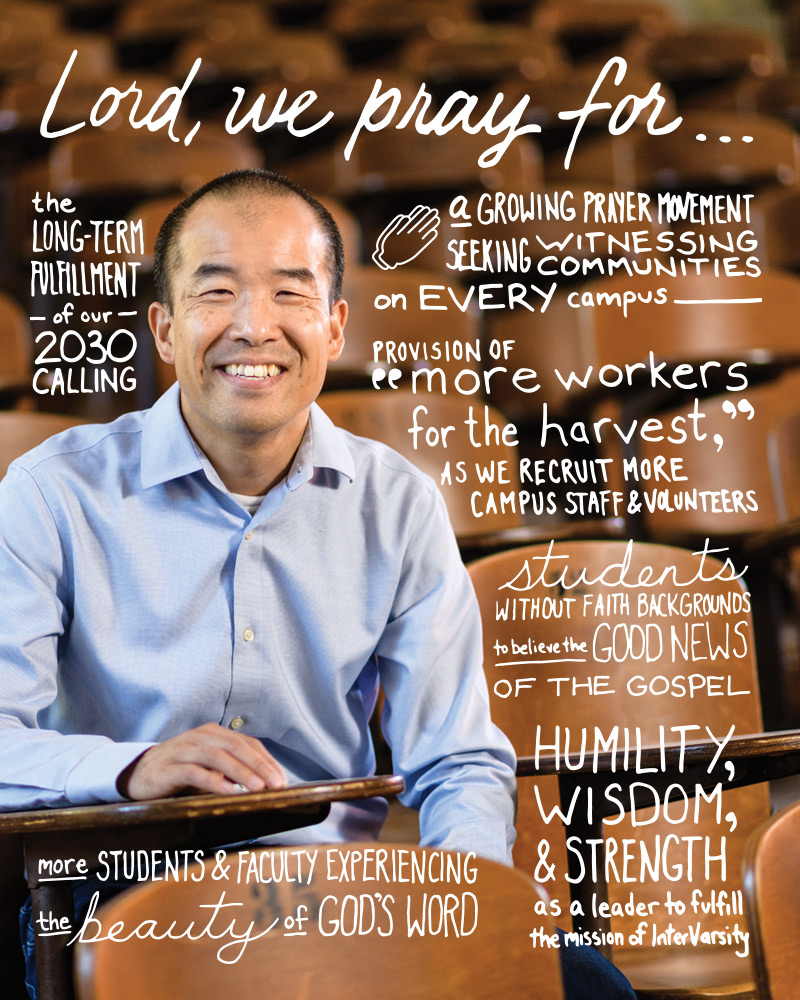 Prayer, it's often said,
is at the heart of revival.
In our 78 years of ministry, we've found that to be true. Prayer is the foundation of InterVarsity's ministry—a humble dependence on the Holy Spirit whom we welcome each day on campus. And now, as we look to catalyze gospel movements on 2,500 campuses by 2030, we've anchored ourselves to this foundation like never before. We're longing for revival on campus, and that drives us to pray.
This is not to say our 2018–2019 fiscal year, the first year of our current Strategic Plan, was not also full of hard work. Staff spent hours adopting new campuses to plant, collaborating to reach underserved geographies and universities, praying, and deciding about next steps. We continued work on new systems that will help us serve our mission field and partners better. We researched and tested new tools. We began to scale up all that we have learned about planting over the past 15 years. We visited new campuses and areas of the country, developed relationships with more churches, and began new initiatives to engage alumni. We explored methods we've never tried before and continued to do the deep Bible study that, like prayer, is foundational to who we are.
Our prayers have been answered in exciting and unexpected ways by God's grace this past year. In the coming pages, you'll see the fruit of those prayers and, even more, how prayer is taking root on campuses, paving the way for even more growth among students and faculty. As you read, I invite you to join us in prayer and praise, thanking God for all that he did in the last year and all he will do in the year to come.

Tom Lin
President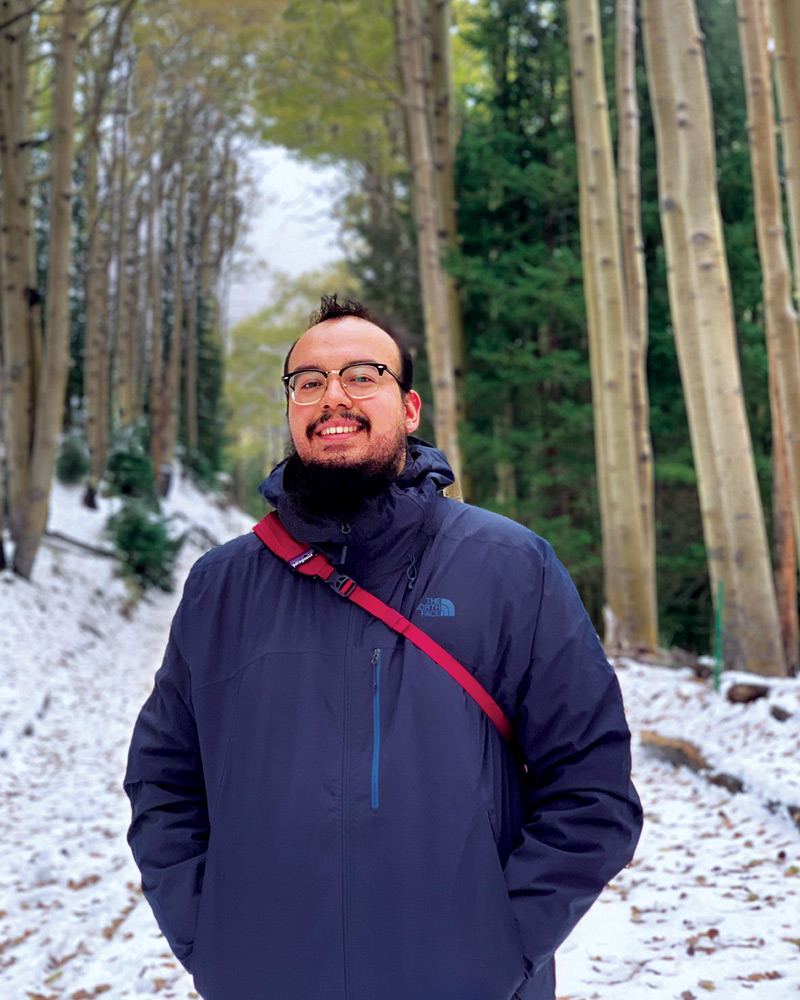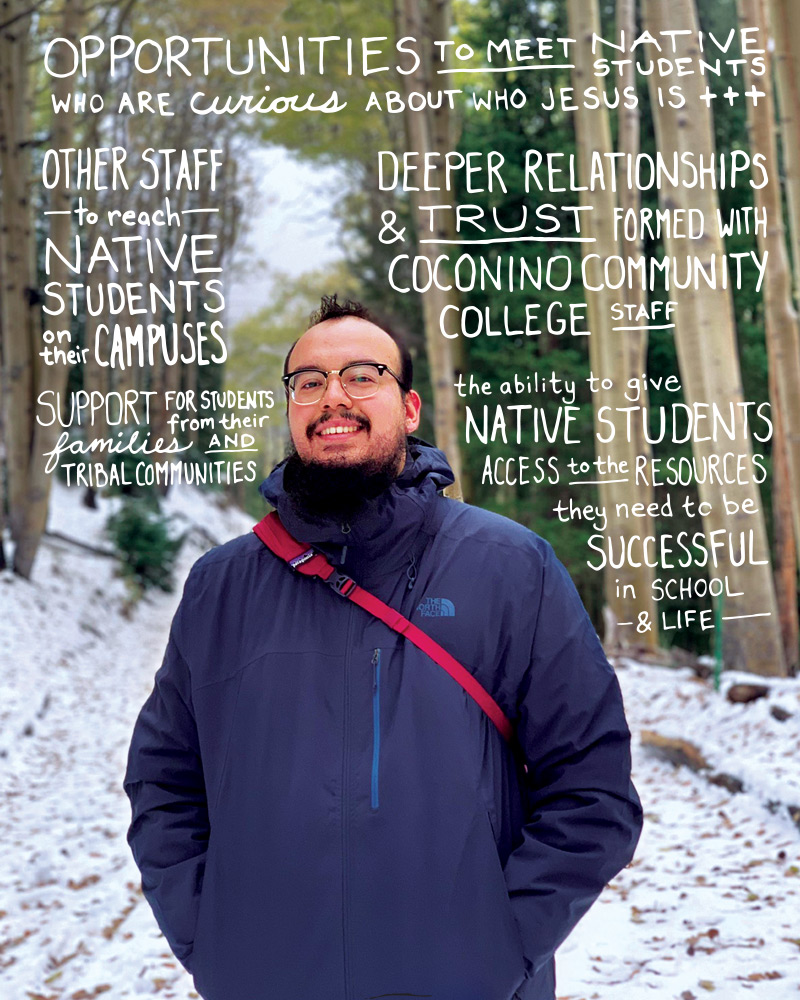 Seeing the Campus through God's Eyes
Prayer walking new campuses was an essential part of our year. Staff, student leaders, and alumni, like JD Mercado, spent hours driving to nearby campuses with little or no ministry presence. As they walked, they asked the Lord to open their eyes to the culture of the campus and for connections with students hungry for hope.
After graduating from Northern Arizona University, JD, a Native InterVarsity alumnus and worship leader, felt like his faith was stagnant. He longed to follow Jesus beyond Sunday morning services after graduation, and he still felt called to serve God's mission on campus. But how?
Struck by the example of John the Baptist, JD began prayer walking four unreached campuses—three in Arizona and one in New Mexico—as an InterVarsity volunteer, praying for revival among Native and Indigenous students. He plans to return to one of those campuses, Coconino Community College, in the fall to continue building relationships with students. He is also part of the planning team for the upcoming Would Jesus Eat Frybread? conference for Native InterVarsity students.
Alumni partners, like JD, are crucial to seeing more chapters planted on new campuses in the years to come.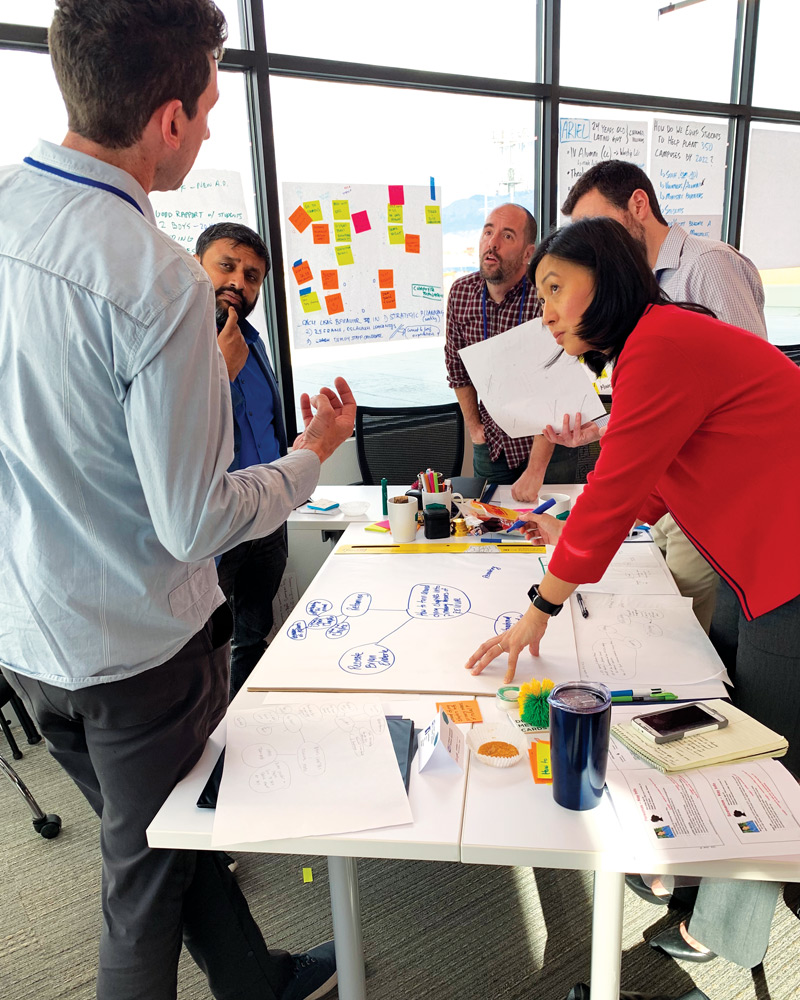 Innovating for the Future
Innovation is a key part of seeing witnessing communities established on 2,500 campuses by 2030. Last year, we began to more intentionally grow a culture of innovation, so staff can more easily test new ideas, refine them, and then implement them on other campuses.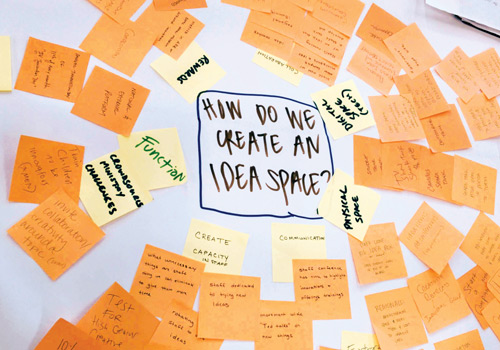 Toward this end, we held our first ever Innovation Summit. Staff broke into eight groups, each dedicated to one section of our Strategic Plan, and began brainstorming new possibilities for ministry. One result of the Summit was the development of a toolkit to help faculty start their own prayer meetings, which is being piloted this fall. With all of the tactics and skills we have gained over the last nearly eight decades of ministry, we trust that instilling a culture of innovation at the start of our new Strategic Plan will help us yield even more fruit. We also believe this will equip us to reach every campus with the gospel of Christ.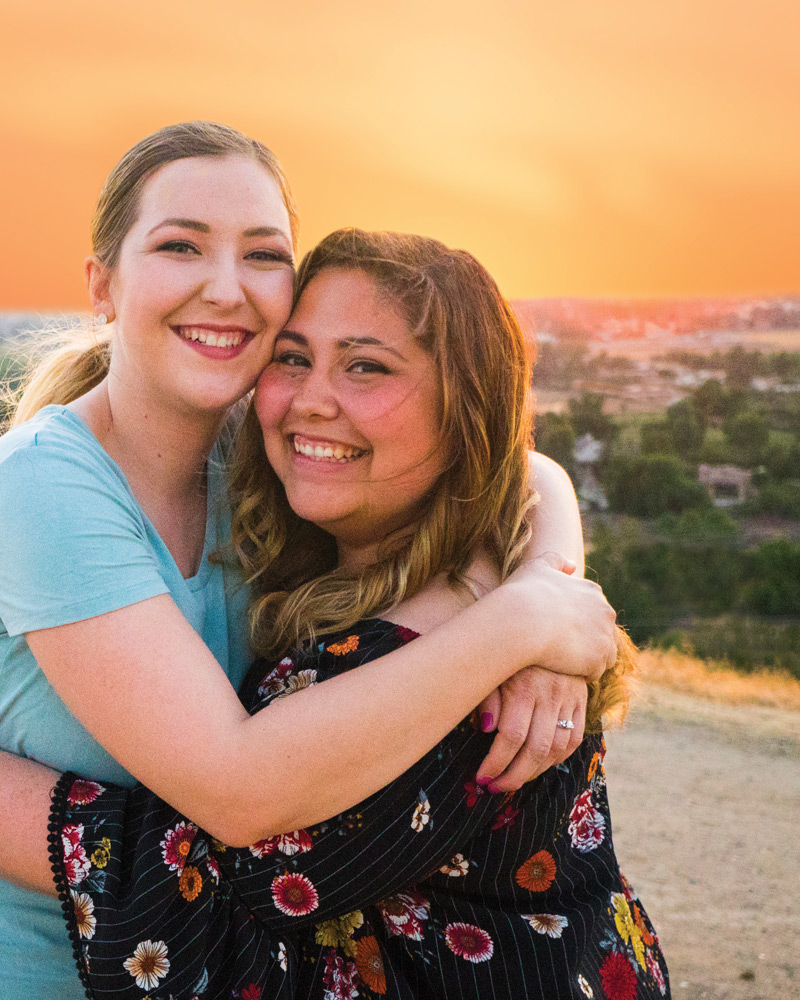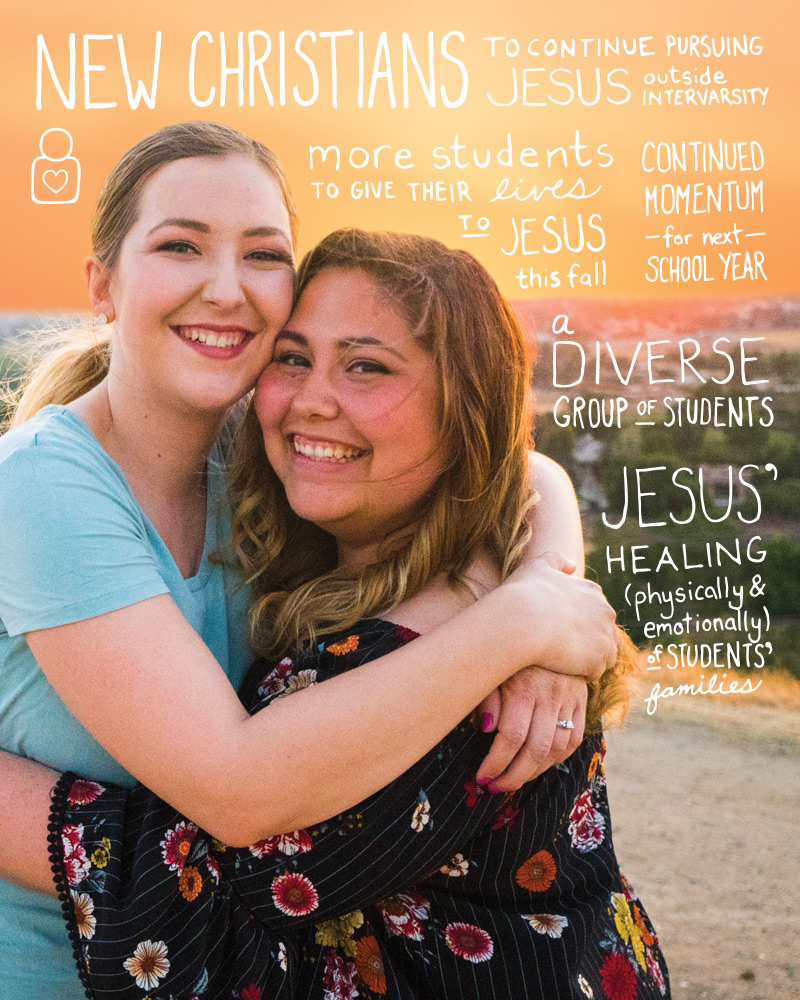 Sending Students to Reach More Students
Students reaching students has always been foundational to InterVarsity's ministry. Our newly developed Adopt-a-Campus Toolkit makes it possible for them to start ministries on nearby campuses in just 90 minutes a week. It starts with a Bible study, the seed from which a larger campus movement can grow.
The elements of the kit guide students in a step-by-step process:
Prepare Your Partners: Identify partners to invite into the mission of starting a new campus movement and make connections on the adopted campus
Engage the Campus: A rhythm of doing outreach through spiritual surveys and Bible study gatherings to help those on the adopted campus encounter Jesus
Grow the Movement: Launch and develop students from the adopted campus to lead the new chapter and multiply
With some coaching, students are identifying unreached campuses, learning to follow the Spirit's leading, and sharing the gospel boldly on new campuses.
This tested process equips students, like Katie and Socorro, to become successful planters.

As InterVarsity student leaders at California State University, Bakersfield, Katie and Socorro knew a bit about the Bakersfield College Delano Campus. It was 45 minutes away, had no ministry presence—no student groups at all, really—and was where they felt God calling them to plant a chapter.
Receiving remote coaching from an InterVarsity Campus Staff Minister in Kansas City—1,634 miles away—they began making weekly trips to campus to start a Bible study using the Adopt-a-Campus Toolkit. Despite having only two people (both non-Christians) at their first Bible study, Katie and Socorro kept going.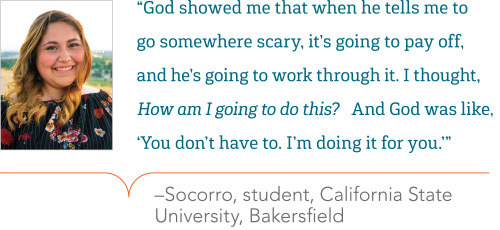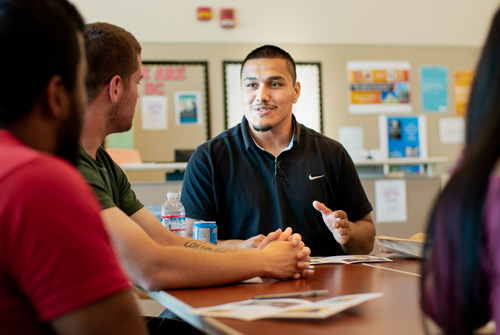 While using a spiritual survey in the toolkit, they met a student named Angel, another non-Christian. He was intrigued by the survey and immediately ran to share it with his friends. The following week, Angel showed up at the Bible study—and put his faith in Jesus. Since then, Angel has been inviting teammates on his wrestling team and other friends to encounter Jesus in Scripture.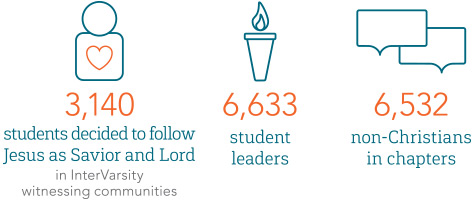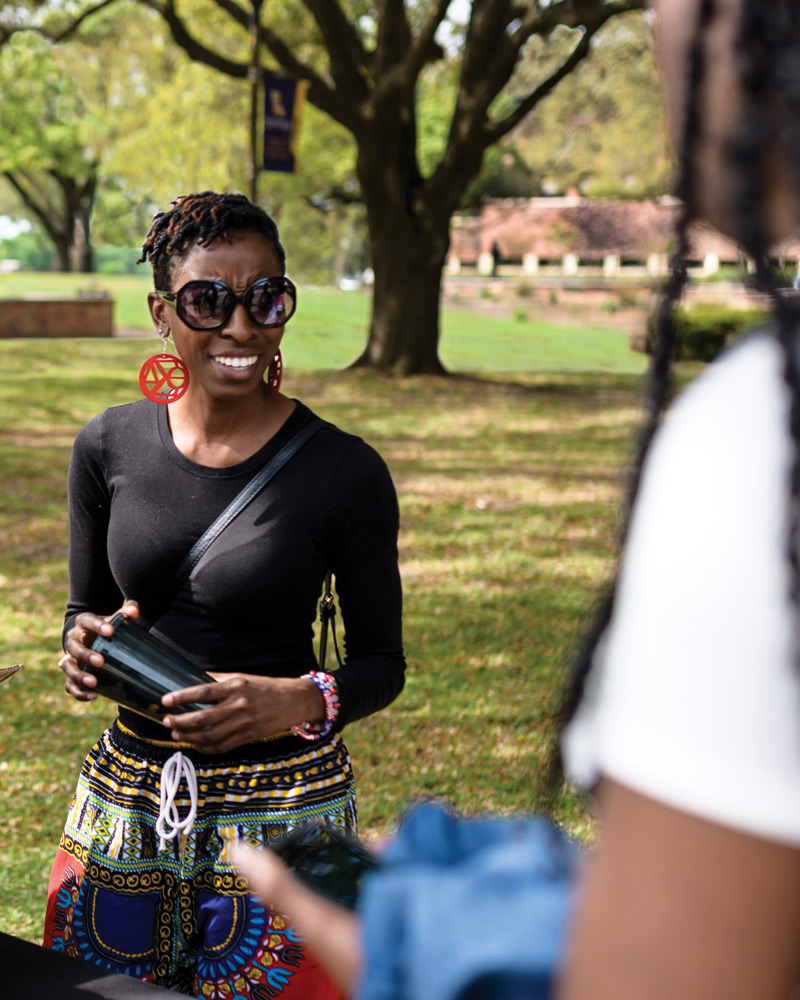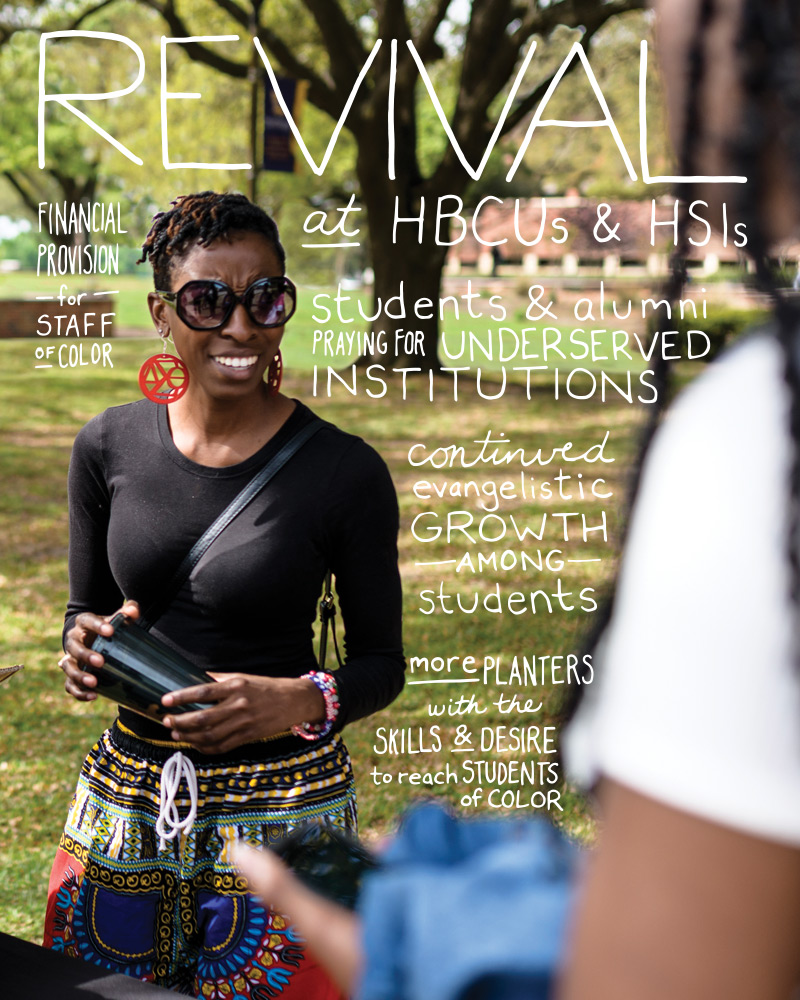 Following God to Underserved Institutions
While every campus is unique, we have found (as have virtually all other national campus ministries) that our tried-and-true approaches tend to work best at certain types of schools in certain locations. We need specialized approaches to effectively reach other kinds of institutions.
This year, we increased our efforts to meet this need for intentional, strategic ministry at institutions serving crucial future leaders—places like Historically Black Colleges and Universities (HBCUs), Hispanic-Serving Institutions (HSIs), community colleges, and commuter schools.
Prairie View A&M University, an HBCU in Texas, educates 8,000 emerging leaders each year, including over 2,000 graduate students, with alumni numbering over 70,000 from 41 states and 43 countries. Chelir Grady, who was the Campus Staff Minister at Texas Southern University, felt led to plant a chapter at Prairie View A&M to ensure that, alongside a great education, students also had the opportunity to encounter Jesus and grow in faith.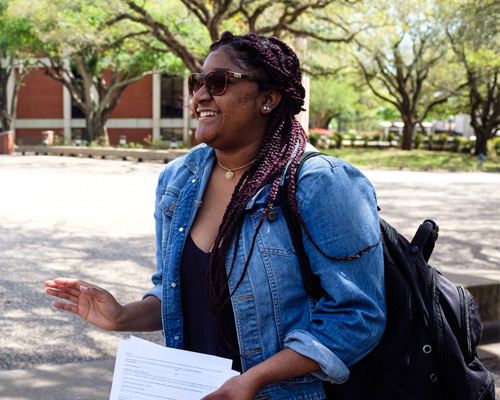 Because of InterVarsity's presence at Prairie View A&M, students like DonaVon are being transformed. As a homesick freshman, she accepted an invitation to a Bible study. Then Chelir began to disciple her. With Chelir's help, DonaVon developed a deep relationship with Jesus and learned to share his love with others, regularly participating in the chapter's weekly outreaches. Now God is using her to reach this important campus with the gospel.

This past year, we identified ten strategies we'll test in order to effectively plant new InterVarsity chapters at underserved institutions, like we've done at Prairie View A&M.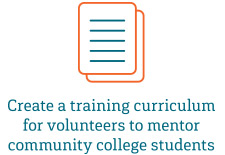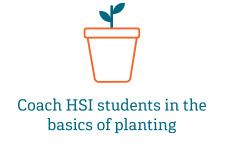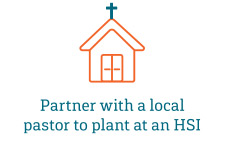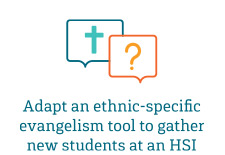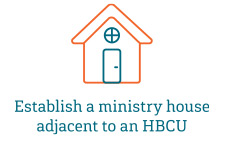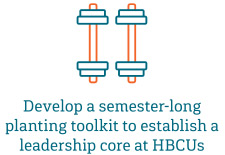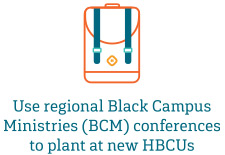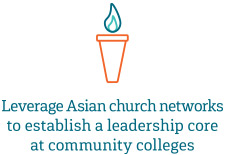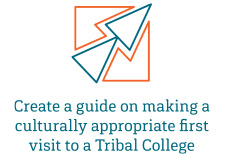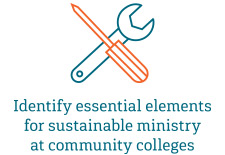 With these strategies, we anticipate making even greater strides in reaching an increasingly diverse generation of college students with the real hope of Jesus.
2018–2019 InterVarsity Core* Student Participants of Color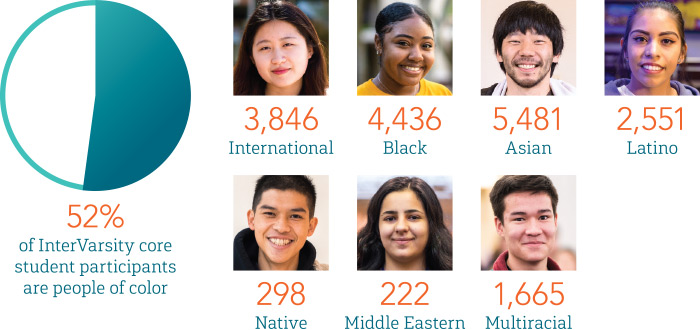 * Students who participate in over half of chapter activities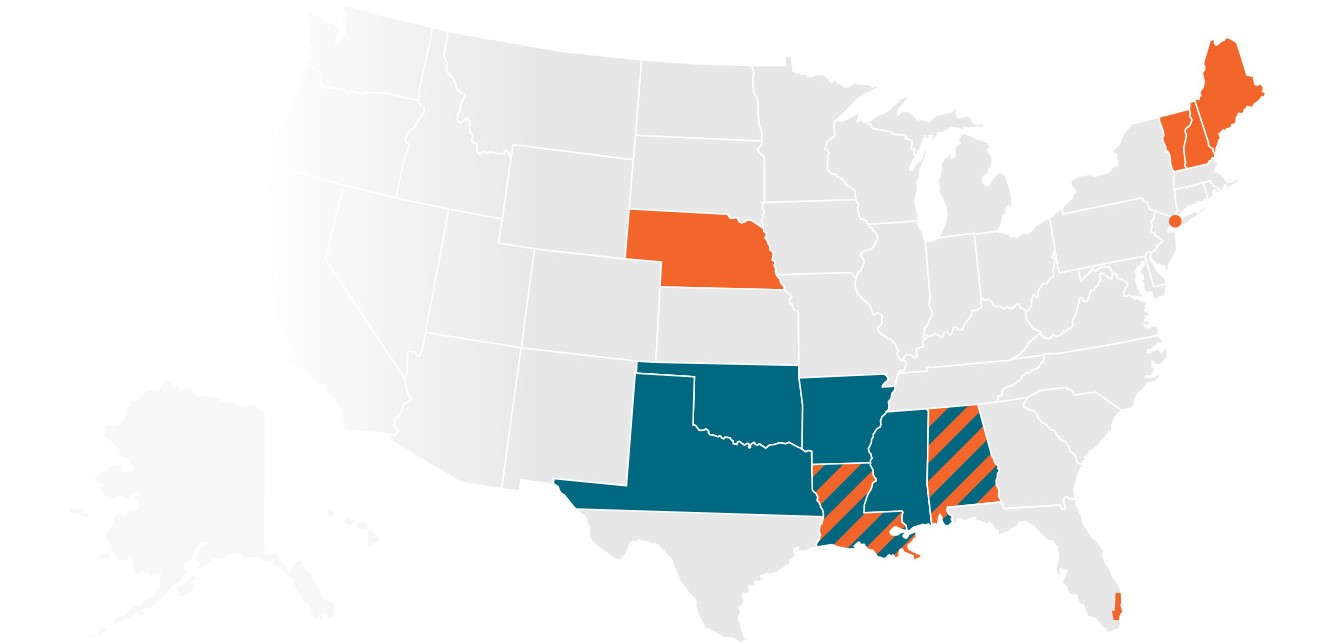 Following the Spirit to Underserved Geographies
For a variety of reasons, it has been difficult for us to establish ministries in some parts of the US. These places may be urban locations or are very remote, far from any campuses where we currently have ministry. In these geographies, students often have very little access to Christian community and discipleship on campus.
This year, we felt God prompting us to deeply invest in seven geographies— six Undergraduate and one Graduate and Faculty—containing 350-plus schools. We will support staff with resources to sow seeds in these places and pray that they take root as we learn more about the culture and people in each region.
Undergraduate
Northern New England
New York City
Miami/South Florida
Alabama
Louisiana
Nebraska
Graduate and Faculty Ministries (GFM)
(considered one geography)
Alabama
Mississippi
Louisiana
Arkansas
North Texas
Oklahoma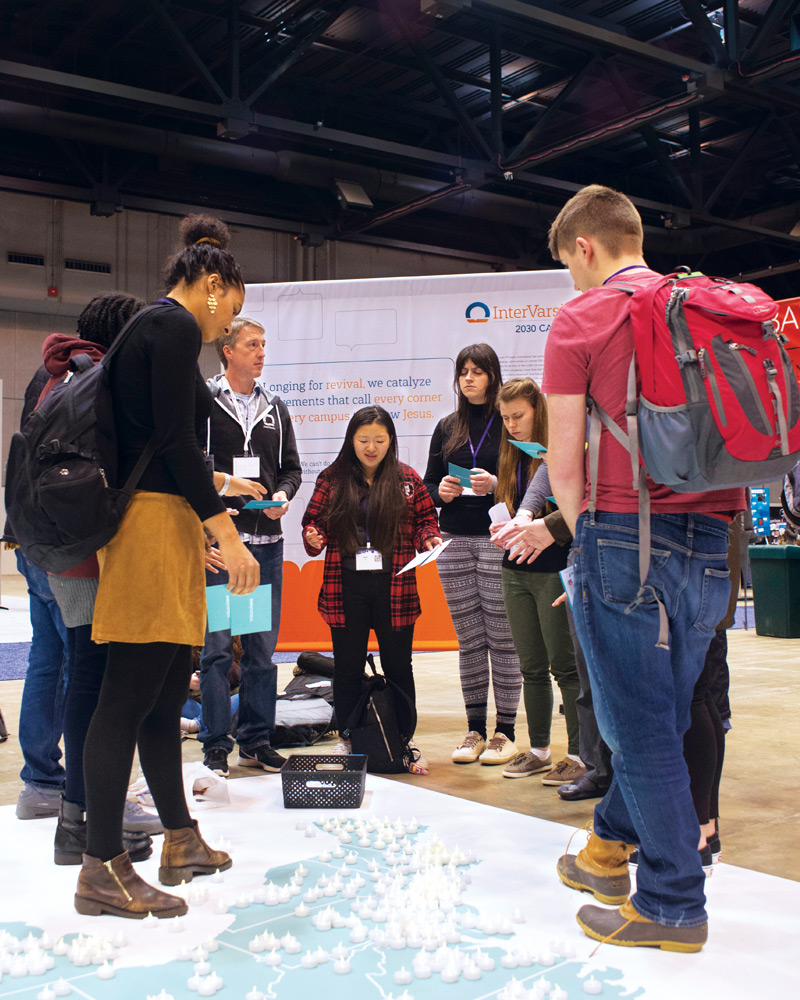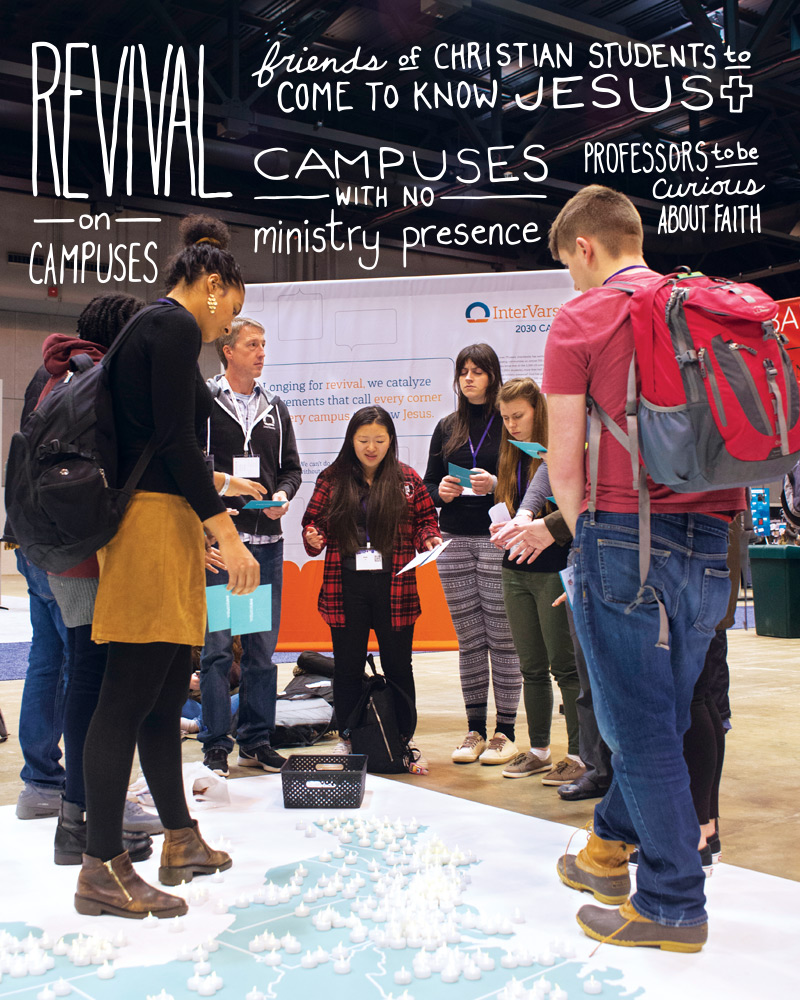 Inviting Fellow Ministries to Partner
Campus ministries are more effective for the kingdom when we partner together. No one ministry has the resources or expertise needed to reach all 2,500 US campuses with over 1,000 students with the gospel—so, in dependence on the Spirit, we are inviting peer ministries into partnership. While maintaining our unique ministry identity, organizations like Cru and The Navigators are coming alongside us to share best practices and pray for revival at colleges and universities. From these partnerships, and working particularly closely with staff from Cru, EveryCampus.com was launched this past year: a website specifically focused on mobilizing prayer walks on every college in the US. And students and volunteers are catching the vision.
At Urbana 18, thousands prayed for revival on an EveryCampus map of the US. A group of students from Maine committed to pray for every college in their state. The group had connections with various college ministries and local churches, and the spirit of partnership was strong. Over this past semester, they prayed regularly together via video chat, added more interested students, and hosted two live worship and prayer gatherings with 15 to 20 students. In just six months, God used EveryCampus to begin a student-led, statewide campus prayer movement.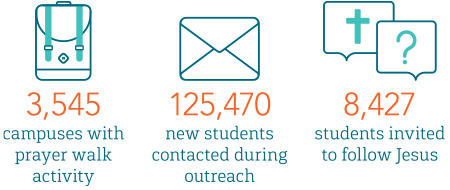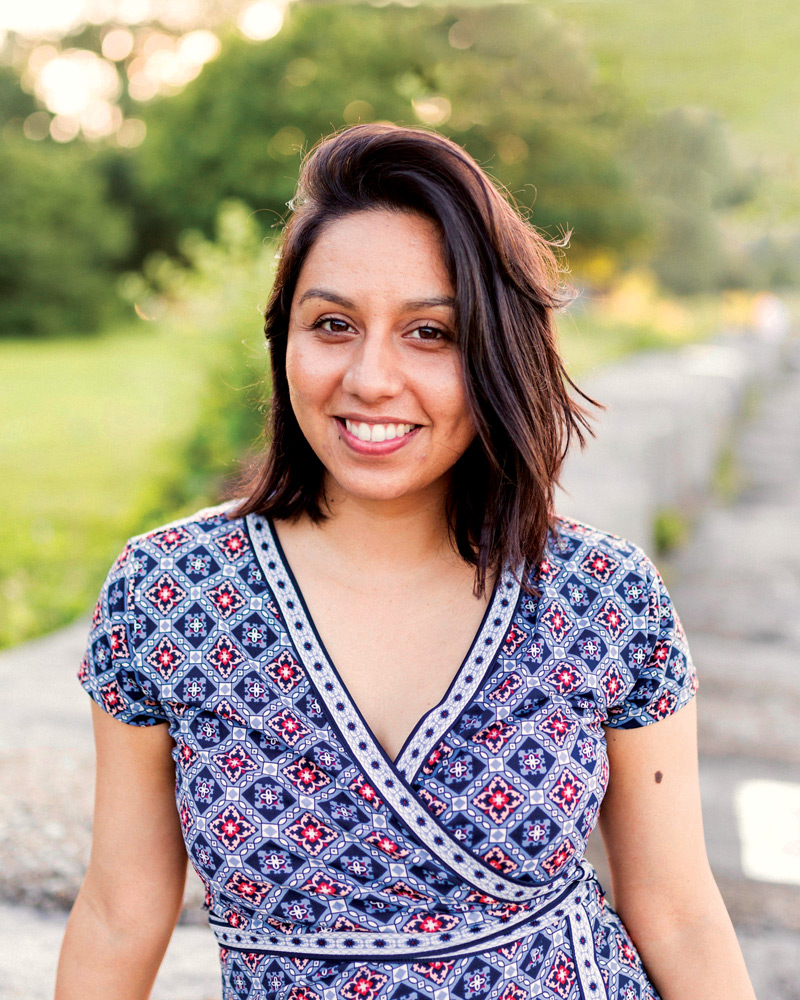 Transforming Culture among Faculty and Graduate Students
Graduate students and faculty are uniquely positioned to be a redeeming influence among the people, ideas, and structures of the university. But they also frequently face rigorous academic pressures and teaching loads. When they find spiritual community on campus, the results are far-reaching and powerful.
Ruth Castro, the first person in her family of Mexican immigrants to attend college, is one such emerging leader. As a graduate student at the University of Chicago (UChicago), she faced many struggles common to first-generation students. Alone on campus, Ruth realized that she needed something more: a real relationship with God.
She accepted an invitation to a Graduate and Faculty Ministries Bible study, where the Lord transformed her life. The UChicago Graduate Christian Fellowship, she found, was exactly what she needed. "We're able to empower and uplift each other during hard times in graduate programs," she said. "We create an environment of trust where we're able to create long-lasting friendships with each other and with members in the community."
One of Ruth's long-term goals is to help low-income students who are struggling with academics. She's thankful for the spiritual grounding she experienced in InterVarsity to propel her forward: "The difference now is that I feel it in my heart to praise God. I feel it in my heart to read the Bible and pray. That's the huge difference. It's the drive, the motivation, the passion to commit and live a Christlike life."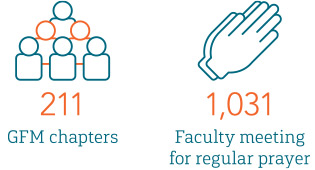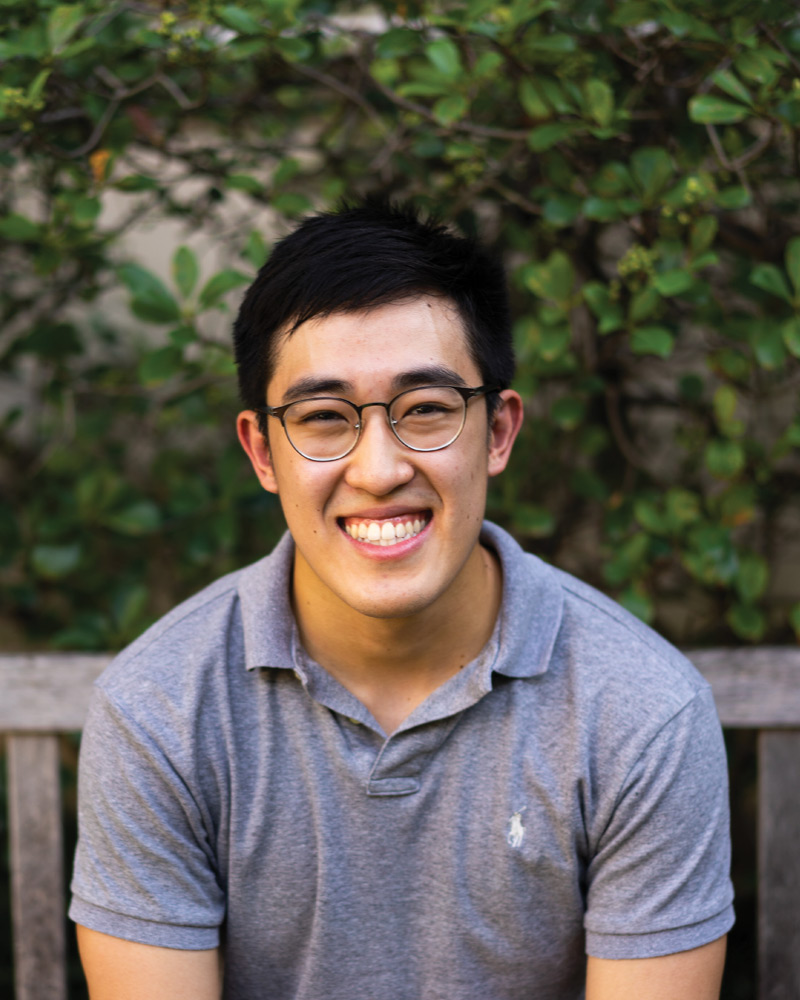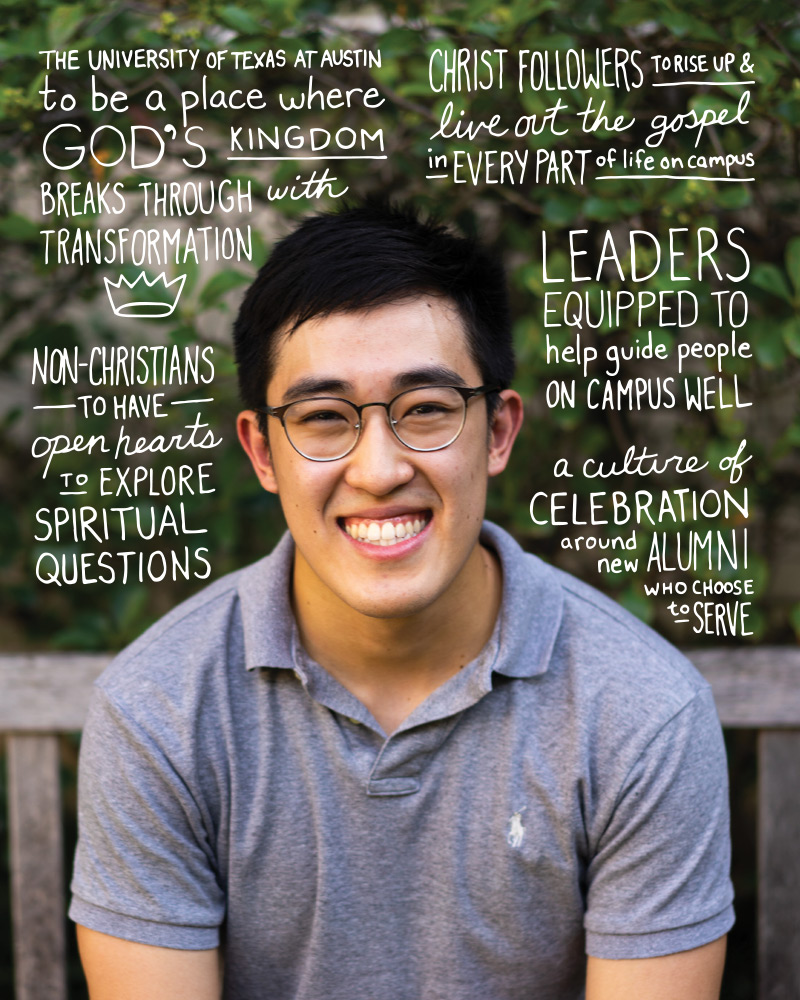 Engaging Alumni in Ministry
This past year, 1,264 graduating seniors from 220 chapters took part in our GAPS (Give, Advocate, Pray, Serve) Program, which invites alumni and new graduates to become long-term partners on campus. In the 5 regions and 11 areas that participated, Campus Staff Ministers led seniors through a special program designed to help them transition to postcollege life and stay connected to the work of InterVarsity.
The GAPS Program, which will continue to be implemented in regions around the country in the coming years, is one of our key strategies for helping staff fully fund their ministry long-term and engage more volunteers on campuses. Plus, as our ministries thrive, we are also able to see alumni thrive as they leave the college campus to wherever they are sent.
The senior programs include three to four gatherings where recent alumni return to talk about their experiences in the workplace, and Campus Staff Ministers share practical tools for living out faith after college. Many have already been greatly impacted through the GAPS Program, including Derek from The University of Texas at Austin.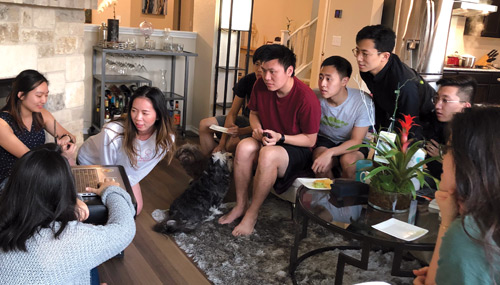 Derek was involved in the Asian American InterVarsity chapter at his campus. In his last semester, he participated in GAPS, meeting with other seniors in ministry partners' homes. When the invitation was made to continue serving as volunteers, Derek accepted, having experienced such life-changing growth through InterVarsity. He currently serves his former chapter by mentoring students and helping at retreats, giving more students the opportunity to respond to Jesus.

Alumni Asked to Give, Advocate, Pray, and Serve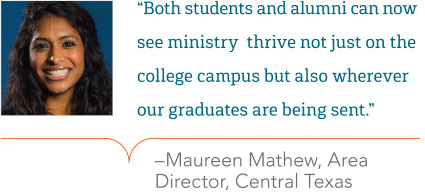 The Whole Church Reaching Campus
We're longing to connect more and more churches with our ministry on campus. Our Ministry Playbook—a central, accessible collection of InterVarsity's best resources for campus ministry—is one tool we're developing to equip them. This year, we compiled, wrote, and edited materials for the Playbook and have started to import them into an online platform, where they will be available to anyone.
We also developed materials for Every Campus Sunday: a package for pastors that helps them build 15 minutes into a service to officially commission their college students to be missionaries on campus. The Every Campus Sunday video, bulletin insert, sample sermon outline, and opportunities to find out more about InterVarsity also give congregations a glimpse of God's significant work on college campuses today.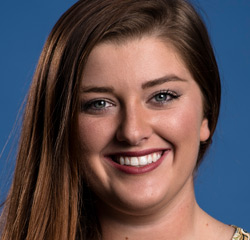 At the University of Georgia, Campus Staff Minister Ariana Waters began a new partnership with Cornerstone Church. She is helping disciple college students and developing leaders at the church. In return, the church has helped with outreaches, gives her space at the church, lets her print materials for free, and have sent two volunteers to campus. As a result of this partnership, they have been able to launch a Black Campus Ministries small group on campus.

Intercessors Partnering with Staff
We're also mobilizing more of the Church to intercede for campus and staff. This year, we tested programs to gather and train a team of intercessors to pray for Campus Staff Ministers, like Kate Vosburg who serves at the Claremont Colleges: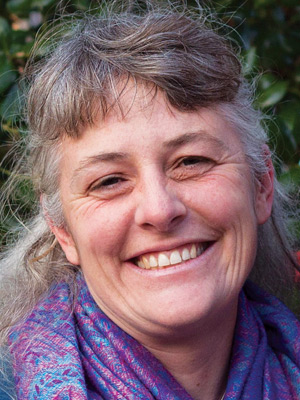 "My intercessor team started in December, when I felt stretched way too thin and things felt overwhelming. Compare that to today, and I feel like God provided all we've needed, just in time, again and again. I don't think it's simply the difference in the calendar; I think God has worked through the prayers. I am so grateful to have my intercessor team in place. I plan to continue this for the rest of my staff career."

Calling Students into God's Global Mission
God used Urbana 18, InterVarsity's 25th Student Missions Conference, to call thousands of students to give their whole lives to his global mission. Driven by the unifying theme "Faithful Witness" and drawing from the book of Revelation, Urbana 18 presented a bold, compelling vision of Jesus as the fulfillment of all history and the Church as a countercultural witness to the world for the kingdom of God.

Urbana 18 Participants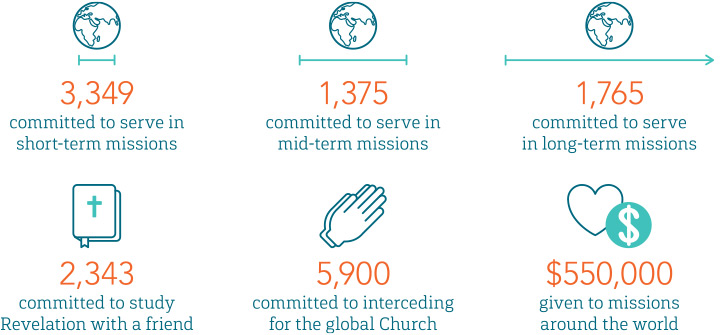 Helping Staff Flourish through Ministry Partnership Development Sprints
Staff are able to thrive insofar as their ministry funding feels stable and sufficient. As teams wrapped up their year on campus and our fiscal year ended, many jumped into a summer of Ministry Partnership Development (MPD), which included MPD Sprints. With our MPD Sprints, teams spent a significant amount of time focused on MPD for shorter or longer stretches and worked with coaches, in community, and through a biblical framework together. One hundred staff grew their funding bases and experienced deeper community with their teammates and ministry partners.
We rejoice in God's provision among the seven teams who engaged in MPD Sprints and raised over one million dollars that will result in deeper, more creative, and more stable ministry on campus.

IVP: Publishing Award-Winning Books That Further God's Kingdom
InterVarsity Press continued to serve the university and Church by publishing thoughtful content from a diverse selection of authors, serving as a catalyst for redemption, restoration, and revival.
In 2018–2019, we had: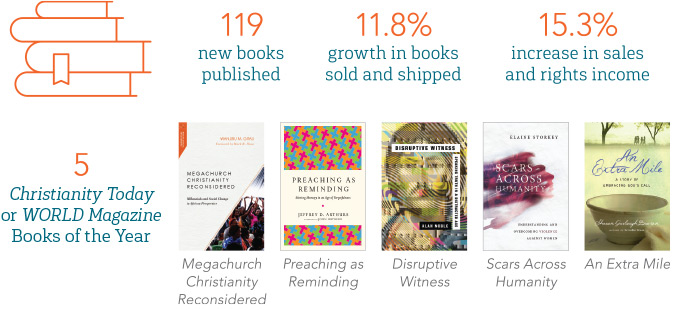 We also introduced updated logos to better reflect the people and contexts we serve. Our resources remain key tools for churches, laypeople, staff, and students.

Executive Leadership Team
Tom Lin
President
Chief Executive Officer
Jason Thomas
Executive Vice President,
Field Ministry
Chief Campus Ministry Officer
DeeDee Wilson
Executive Vice President,
Finance and Administration
Chief Financial Officer and Treasurer
Paula Fuller
Executive Vice President,
People and Culture
Chief Culture Officer
Andrew Ginsberg
Executive Vice President,
Advancement
Chief Development Officer
Greg Jao
Director of External Relations
Senior Assistant to the President
Christina Olson
Corporation Secretary
Executive Office Director
Elizabeth Nielsen
Chair
Pastor, First Presbyterian Church
Ron Williams
Vice Chair
Retired (Former Executive Director of a foundation)
Tom Lin
President
InterVarsity Christian Fellowship/USA
Claude Alexander
Pastor, The Park Church
John Alsdorf
Retired (Director, Pfizer, Inc.)
Cynthia Anderson
Graduate Student, Fuller Theological Seminary
Kenneth Elzinga
Robert C. Taylor Professor of Economics, University of Virginia
William Gates
Retired (Dealer Operator, Gates Toyota, Inc.)
April Hanson
Homemaker/
Commercial Real Estate
Rudy Hernandez
Founder, F.C. Financial
John Inazu
Sally D. Danforth Distinguished Professor of Law and Religion, Washington University in St. Louis
Jane Lin
Principal/Partner, Ernst & Young
Holly Liu
Founder, Kabam Mobile Gaming Company
Ed Ollie
Campus Pastor, Harvest Bible Chapel
Dennis O'Neal
Dean, School of Engineering & Computer Science, Baylor University
Alvin Padilla
Vice President of Strategic Initiatives and Director of Advanced Degrees, Western Theological Seminary
Jimmy Quach
Business Entrepreneur, Good Paper
Mark Vaselkiv
Chief Investment Officer, Fixed Income, T. Rowe Price Group

Our Finances: 2018–2019
In thousands of dollars
Income
Donations

$89,248

Sales & Media

19,071

Conference Fees

8,528

Other Income

2,563

Total Income

119,410

Expenses
Program

$93,910

Administrative

12,271

Fundraising & Communications

10,780

Total Expenses

116,961
InterVarsity's financial reports were audited by Capin Crouse, LLP, and an unqualified opinion was issued. InterVarsity is a charter member in good standing in the Evangelical Council for Financial Accountability (ECFA). InterVarsity has been awarded four out of four stars for each of the past eight years by Charity Navigator.