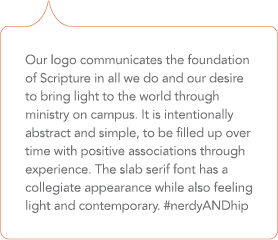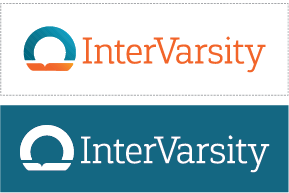 Clear space is 2x on all sides.1x = arc thickness
ALTERNATE LOCKUP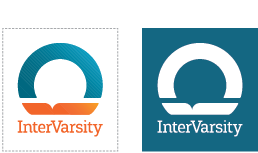 Clear space is 1x on all sides
MINIMUM WIDTH

print: 1.5"digital: 200 px

print: 0.5"digital: 75 px
MAXIMUM WIDTH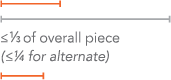 PLACEMENT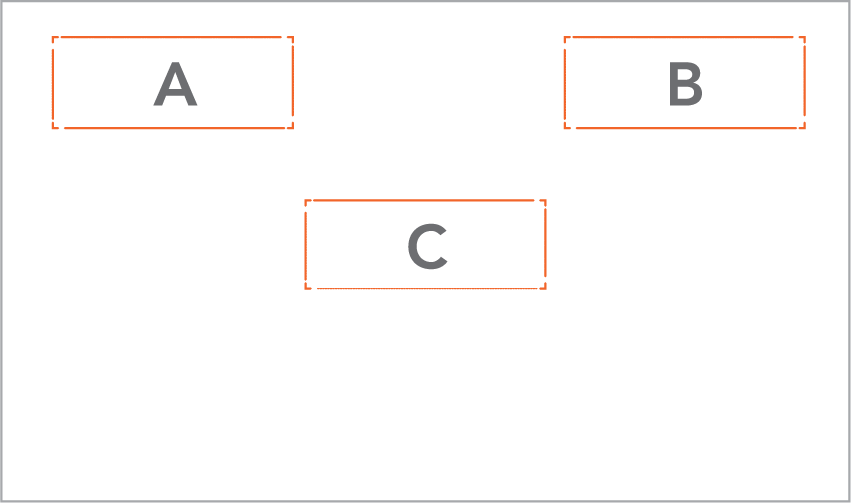 Top left or right corner, or centered (if no other objects)
Download full logo set here.
CHAPTER LABEL

EVENT LABEL

Generate your own custom logo here.
COLOR
PRIMARY
Warm, approachable, and contemporary

REVIVALORANGE Pantone 165 C0 M75 Y95 K0 R231 G97 B39 HEX E76127

MISSIONALBLUE Pantone 315 C100 M46 Y38 K13 R0 G104 B128 HEX 006880

TEXTGRAY 70% GRAY C0 M0 Y0 K70 R109 G110 B113 HEX 6D6E71

WHITE C0 M0 Y0 K0 R255 G255 B255 HEX FFFFFF
PROPORTIONS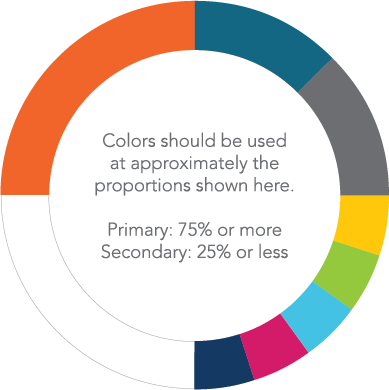 SECONDARY
Vibrant and youthful

FIYAGOLD Pantone 7548 C0 M23 Y100 K0 R255 G198 B11 HEX FFC60B

NEW LIFEGREEN Pantone 375 C47 M0 Y100 K0 R149 G201 B61 HEX 95C93D

HOPEFULBLUE Pantone 637 C62 M42 Y8 K0 R72 G193 B225 HEX 48C1E1

MANUSCRIPTPINK Pantone 214 C13 M100 Y36 K0 R212 G26 B105 HEX D41A69

FAITHFULNAVY Pantone 2955 C100 M78 Y35 K28 R11 G60 B97 HEX 0B3C61
&nbsp
TYPOGRAPHY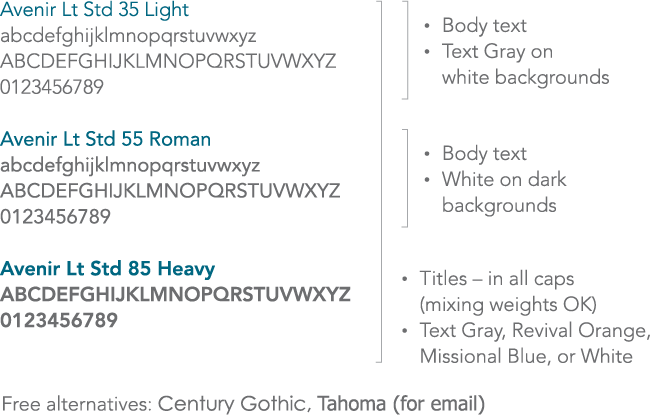 TONE
Respectful, but informal, and always hopeful.
Our communication creates for people a sense of being in conversation once again with their favorite professor— someone they trust, respect, and feel known by. • smart • humble • caring • comfortable in their own skin • inspiring • flexible • effective • memorable • helpful • fun
&nbsp
Questions? brand@intervarsity.org