Engage the Campus
On your first visit to campus you'll begin a rhythm of outreach and gathering people to encounter God and to be empowered as leaders.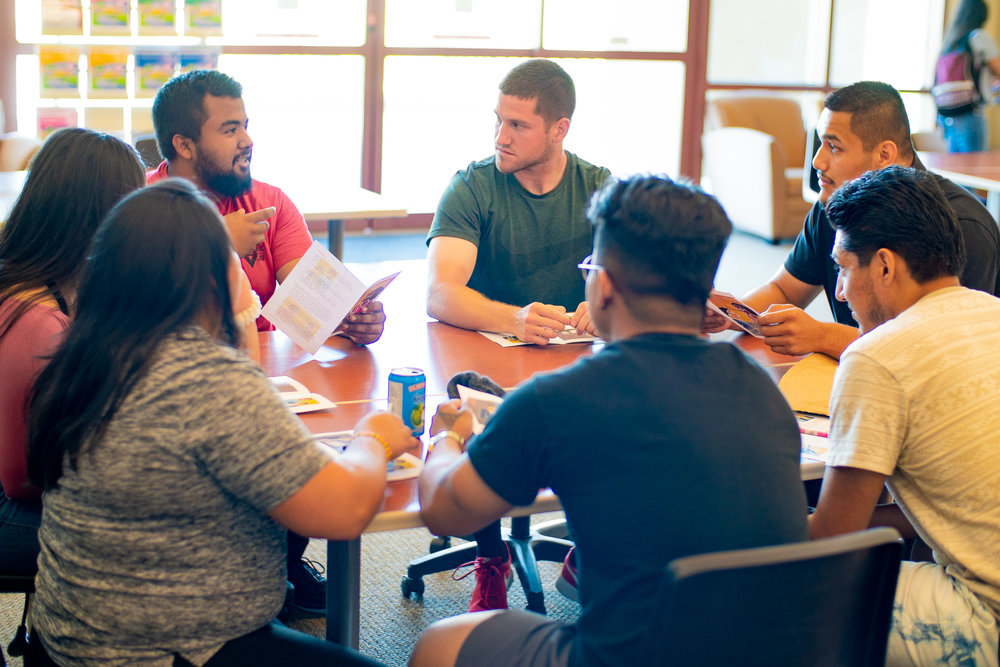 The goal of this phase is to create a space where students experience community, encounter Jesus, and grow as leaders.
As you explore the campus and look for People of Peace (spiritually open, relationally networked, and action-oriented people who God has prepared to help launch this new community) this space gives these students the chance to see for themselves what a missional community looks like and to take first steps at leading one.
What you'll do in this phase

Meet new people and start spiritual conversations.
As soon as you get to your adopted campus the search for People of Peace begins! Meeting new people and starting spiritual conversations will you be your essential practice as you explore what God is already doing in the lives of students on the campus you're adopting.

Gather for encounters with Jesus.
This gathering is more than a Bible study. It's a space to invite the campus to encounter Jesus, experience community, and to participate in mission. The Encounters with Jesus series will be your essential tool. You'll practice hospitality and fun, facilitate scripture discussion, invite people to take steps forward on their spiritual journey, and send them back to their networks as missionaries.

Empower students and invite them into mission
Meeting new people and gathering them together are essential behaviors as you plant a new ministry on the campus you and your partners are adopting. But if you're not empowering these students into mission then the movement on campus will be limited and will continue to depend on you. This phase is all about empowering students to be the ones who will lead the ministry.
You can adopt a campus. We can help.