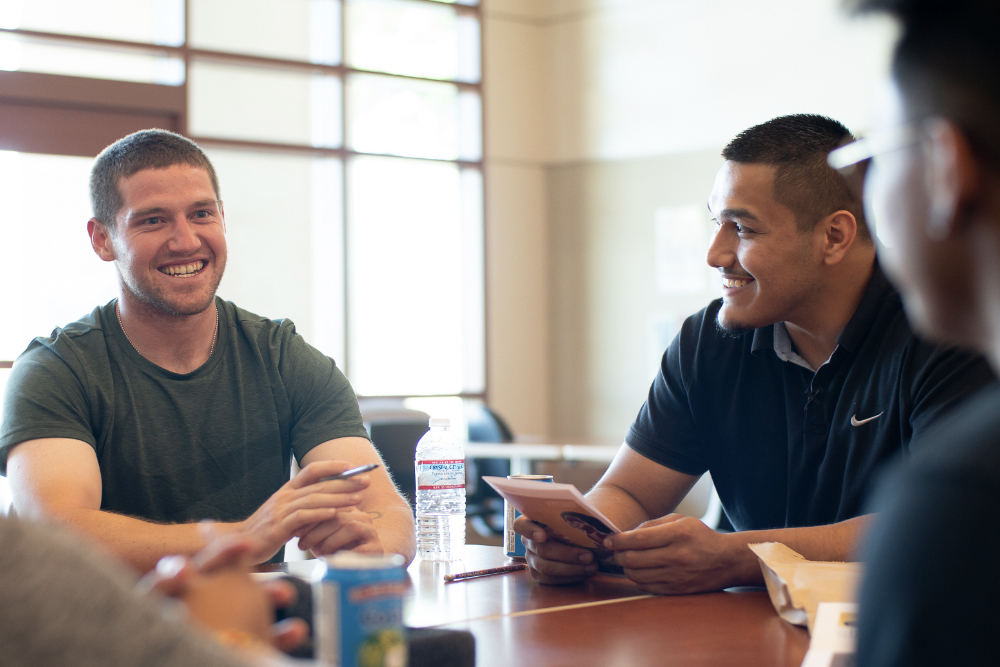 Who is a good partner?
Good partners are committed, will make time in their schedules to go regularly to campus, are willing to take risks. Take a few minutes to list out anyone that you could invite to partner with you.
Think through categories like:
• Other InterVarsity students • Co-leaders from your current campus • Younger leaders you're already investing in • Students involved in anything you currently lead • Friends or volunteers from your church • Your InterVarsity staff worker! • Anyone you know from the adopted campus

Invite them to a partnership gathering to learn more
A partnership gathering is a great way to gather a group of partners around the vision of adopting a new campus. You and your partners will begin the process of exploring for connections on that campus and praying for revival. Choose a time and place for your gathering and then invite your whole list of people to come hear about what it could look like to Adopt a Campus.
Here's what your invitation could look like:
Hey, Josh! I feel called to start a new ministry at ___ and I'm praying for a team of partners to join me in starting this movement. I think you would make a great part of this team! A group of friends are meeting up at ___ to talk and pray about what this could look like and I would love for you to join us!
You can adopt a campus. We can help.