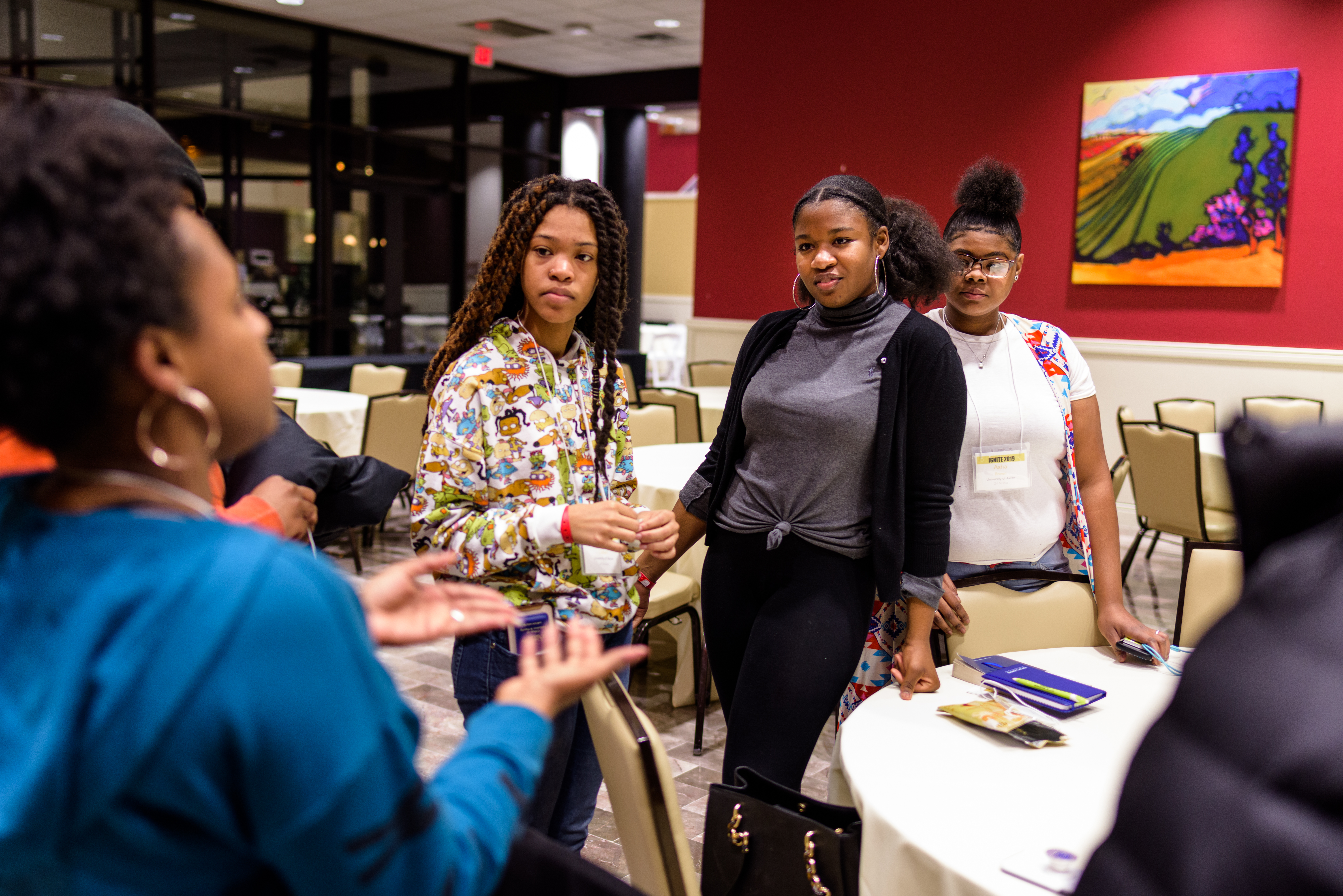 Use every opportunity to develop leaders
Throughout this phase of meeting new people and gathering them to encounter Jesus, you are looking for students with a calling to reach their friends and help you host this new community. Everything you're doing on campus in this phase is an opportunity to empower new students. Coach new students to join you in starting spiritual conversations using the Faith Journey quiz. Invite them to help you host the Encounters with Jesus gatherings, inviting their friends, bringing food, and leading parts of the conversation. Help them network map their connections on campus and empower them to start their own small group!
Here are a few practical activities and skills you can use to equip and empower students on campus:


Exploring their network.
Use the Call to Mission Tool to help them explore their network of relationships and hear from Jesus about what he's doing. Help them think about corners of campus where they spend time. Guide them in listening to prayer to see what Jesus is inviting them to do.
Call to Mission

Inviting a friend to InterVarsity.
Use the Tips for Making Great Invitations worksheet to train them on inviting and then help them pick one friend to invite this week. Set up a role play where they practice inviting a friend to the next Jesus Encounter. Ask them to imagine they are inviting him/her and in 30 seconds or less make a clear, specific and personal invitation.
Tips for Making Great Invitations

Telling a personal story during Bible study.
Using the Leaders Guide for your next Encounter with Jesus, pick one of the suggested stories from Step 4. Help them think of a personal story from their own life and write an outline for a short 1-2 minute story. Set up a role play where they practice sharing their story during the Bible study.


Sharing the Big Story.
Use the Big Story Handout to train them how to share the gospel and make an invitation to faith. Then set up a role play where they practice sharing the big story with you. Coach with encouraging feedback and specific adjustments to make.
Big Story and Call to Faith Outline

Being empowered with the Holy Spirit.
Empowering people doesn't just mean teaching them ministry skills. True empowerment comes from the Holy Spirit. Use the 5-part Anchored in the Holy Spirit series with a few students to learn to respond to the Holy Spirit's presence and power in your lives.
Anchored in the Holy Spirit
You can start something new. We can help.